Programme Description
Course Details
Interest in sport and exercise in the UK has increased significantly, and those working in the industry require a diverse set of skills. This course will enable you to apply your knowledge of science and medicine to help athletes recover from injury and reach their physical peak and also aid the general population in maintaining healthy lifestyles.
You will gain practical expertise that will allow you to assess, treat and support individuals from a variety of sporting disciplines. By understanding the process of an injury audit to identify risk factors, you will learn how to implement an evidence-based treatment plan that minimizes the chance of re-injury.
You will develop a comprehensive knowledge of pathophysiology, biomechanics and sports-specific clinical reasoning, allowing you to accurately evaluate and treat injuries. You will study rehabilitation strategies and return-to-play assessments, and you will explore the emergent field of prehabilitation, which aims to prevent injuries before they occur.
Course Benefits
You'll gain practical skills that you can apply straight away, whether you work or volunteer in sports, or are looking for your first job in the field. Our Sports Volunteer Programme has excellent links with professional sporting clubs and fitness initiatives, and you'll have the chance to maximize your learning by taking up additional experience opportunities offered through this.
You'll be taught by staff who are practicing sports and exercise therapists with a huge amount of expertise and professional links.
Entry Requirements
Applicants should have either a medical degree from a recognized university; at least an upper second class honors degree in the cognate subjects or Physiotherapy, Sports Therapy or Osteopathy. Other Allied Health Professionals interested will be considered on a case by basis.
Applicants for this course are not usually interviewed. Therefore, it is important you demonstrate evidence of the following in your personal statement:
A high level of interest in Sport and Exercise related health care
Evidence of work experience in a sporting environment
Evidence of excellent communication skills
Evidence of self-directed study
Evidence of the ability to work as part of a team
Evidence of the ability to integrate information & skills across different subject areas
Evidence of recent personal/academic development (normally within the past 5 years)
All applications should be supported by a reference, either academic or professional.
All applicants should satisfy our University English language requirements.
English Language Requirement: IELTS 7.0 with no skills below 6.5, or an equivalent qualification. The University provides excellent support for any applicant who may be required to undertake additional English language courses.
MATURE APPLICANTS
Our University welcomes applications from mature applicants who demonstrate academic potential. We usually require some evidence of recent academic study, for example, completion of an access course, however recent relevant work experience may also be considered. Please note that for some of our professional courses all applicants will need to meet the specified entry criteria and in these cases work experience cannot be considered in lieu.
If you wish to apply through this route you should refer to our University Recognition of Prior Learning policy that is available on our website.
Please note that all applicants to our University are required to meet our standard English language requirement of GCSE grade C or equivalent, variations to this will be listed on the individual course entry requirements.
VERIFY YOUR QUALIFICATIONS
If you are an international student, we can help you to compare and verify your qualifications. Please contact our International Office on +44 (0)113 812 1111 09.00 to 17.00 Mon-Thurs / 09.00 to 16.30 Fri GMT or email internationaloffice@leedsbeckett.ac.uk.
NEED TO IMPROVE YOUR ENGLISH LANGUAGE SKILLS?
Don't worry if you don't have the level of English required for your chosen course. We offer a wide range of courses which have been designed to help you to improve your qualifications and English language ability, most of which are accredited by the British Council.
Job Prospects
You could go on to work for a professional or amateur sports club, a national governing body, the NHS or as a self-employed practitioner within a private sports clinic. If you are already working in the field, your enhanced expertise will enable you to take on more responsibility and improve the health and performance of both recreational and professional athletic populations.
Team Physiotherapist
Personal Trainer/ Coach
Career Advice
Our dedicated Jobs and Careers team offers expert advice and a host of resources to help you choose and gain employment. Whether you're in your first or final year, you can speak to members of staff from our Careers Office who can offer you advice from writing a CV to searching for jobs.
Fees and Funding
UK and EU students
Studying part-time gives you the flexibility to learn at your own pace. Because of this, our tuition fees are calculated using credit points. Each module you study has a credit point value. Most taught postgraduate modules have a credit point value of 20. The tuition fee for students on this course is £855.4 for each 20 credit point module. For modules with a different credit point value, their cost can be calculated by multiplying the credit value of the module by the cost per credit point of £42.77. The amount you will pay may increase each year in line with inflation.
International Students
Part-time rates for international students are not automatically displayed as there are specific visa requirements which generally limit students to study in the UK on a full-time basis. Should you wish to query your visa status you can contact Tier4 Compliance@leedsbeckett.ac.uk. If you are able to study on a part-time basis please contact fees@leedsbeckett.ac.uk for further information on course fees.
Facilities
Rehabilitation Science Labs
Our state of the art facilities allow for the practical application of anatomy, mobilization, electrotherapy, massage, heat therapy, cardiovascular and respiratory testing, physiology, anthropometry, rehabilitation and first aid.
Library
Our Library is open 24 hours a day, seven days a week, every day of the year, providing you with access to specialist books and journals, learning spaces, computers, multimedia facilities and media equipment hire. Tens of thousands of our Library's digital resources, including ebooks, ejournals, and databases, can be accessed online at a time and place to suit you.
Sports Science Labs
Our specialist sports science facilities include a human performance lab, a cardio-respiratory lab, blood sampling room for biochemical marker work, a full working physiology lab for monitoring athletes, a full body composition scanner and a nutrition laboratory.
Gym and Sports Facilities
Keeping fit is easy at Leeds Beckett - our fitness suites are easy to get to, kitted out with all the latest technology and available to all sports members.
Last updated Jan 2020
About the School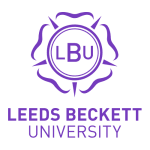 Studying at Leeds Beckett University you will be in the centre of an exhilarating community and be part of a social and economic environment that is shaping the city of Leeds for the future.
Studying at Leeds Beckett University you will be in the centre of an exhilarating community and be part of a social and economic environment that is shaping the city of Leeds for the future.
Read Less