MSc International Human Resource Management in the Digital Age
Home ›
MSc ›
MSc International Human Resource Management in the Digital Age
Programme Description
Overview
Programme Duration: One academic year (on campus) + Final Management Project (can be completed remotely while working)
Entry Requirements: Bachelor-level undergraduate degree in any subject. Fluency in English
Full Programme Fees: €19,950 / September 2021 intake / full program fees
Campus location: Grenoble, France
Language: English
Financial Aid and Scholarships available
Our mission
To equip managers with the tools and knowledge to work in HR anywhere in the world, in any company. These managers will have the skills to boost corporate performance through the effective management of the company's workforce and the ability to adapt their organisation for the future, both on a human and on a digital level.
Why choose the MSc International Human Resource Management in the Digital Age
Follow a pioneering program in its field, covering the fundamentals of IHRM with a unique focus on the developments and challenges of new ways of working linked to digital transformation.
Learn how to design HR strategies to optimize corporate performance and how to handle IHR operations in a dynamic international environment.
Develop on both a professional and a personal level within an intensive and stimulating program in a multicultural environment.
Earn your degree from a triple-accredited institution with worldwide recognition
Programme Highlights
Innovative and interactive pedagogy, including serious games
Live Business Cases with real companies, putting learning into practice
HR Study Trip combining classes and corporate visits
Up-to-date program content covering the latest trends in IHRM
Programme
The program explores how HR strategy fits into overall corporate strategy, the key differences between International Human Resource Management (IHRM) and domestic HRM, and the skills required to recruit, manage and enhance talent. It is designed for graduates who wish to pursue management careers at national and international levels.
Participants will develop the know-how and competencies to identify and understand the HR issues facing business today and develop appropriate strategies to ensure that effective people management strategies create competitive advantage and sources of value.
This program also specializes in the analysis of the impact and challenges of digital transformation on HR today.
Programme content*
* Programme content subject to change
Year 1 - Campus Year
Introduction session
Core HRM Skills
Fundamentals of Human Resource Management
Personality Test & Talent Acquisition
Talent Management
Compensation Practices & Policies
Leadership, Groups and Team Dynamics
HR as a Coach
HR Reporting & Budgeting
Research Methods for Managers
International Business Environment
Strategic Management
International Legal Context
Employee & Labor Relations
HR Challenges In The Digital Age
Digital Transformation for HR professionals
CSR & Diversity
Project Management
People Analytics
Managing Knowledge to Develop Core Competencies
Gamification & Creation of a Serious Game for HR
HRBP at Heart of Transformation
New Organizations & Well-being at Work
Live Business Case
Year 2 - Final Management Project
At the end of the one-academic-year full-time part of the program, each student will be required to complete a Final Management Project of
Foreign Languages
Operating in an international environment requires foreign language fluency and therefore a foreign language module is an option on the program for all students.
Non-French speakers may study French (beginner to advanced level). This option is highly advised for those who are looking to become professionals in France. French speakers may choose from a number of other languages at the beginner level.
Study Trip**
Students on the program will participate in a 2-day HR study trip**, to visit different kinds of organizations. Previously students met with P&G (Procter & Gamble), ILO (International Labour Organization), UNICEF, and WTO (World Trade Organization).
** Study Trip is contingent on global conditions and travel restrictions
Live Business Case
The Live Business Case (LBC) gives the students the opportunity to apply their learning directly to a real HR issue offered by a participating company. Students will work in teams and develop their LBC over several months in parallel to the taught part of the program. They will meet with their assigned company and LBC coach regularly to define and review the objectives of their project and the expected deliverables. The objective of the LBC is for MSC IHRM students to help real companies find innovative solutions to address their HR issues and enable them to improve their HR process with digital tools.
Personal and Professional Development Workshops
In addition to the core courses, students can attend personal and professional development workshops. These workshops cover current topics of interest, recent trends in management, and career development. They serve as a complement to the core modules.
Innovative Learning for Career Progression
You will be encouraged to develop your professional skills through a series of innovative learning activities. By taking part in real-life professional experimentations and in GEM's renowned "serious games", you will be encouraged to develop your soft skills (teamwork, presentation, negotiation, leadership).
Serious Game Designer Certificate*
Students have the additional option of obtaining the serious game designer certificate at no additional fee. This certificate program is designed to boost your ability to solve managerial challenges and develop creativity. *conditions apply
Employability
This MSc program is designed for those who wish to work in organizations employing an international and diversified workforce, with the responsibility of developing local and global HR systems. Graduates will be qualified for positions in both multinational corporations and local companies experiencing rapid expansion in international markets. Graduates will also be qualified to enter the consulting field in the areas of HR and organizational development. This program fits also students who want to be experts in managing people.
Top Employers of our MSc IHRM Graduates
Aldes Aeraulique, Alstom Management, Roche, Auchan France, BCG, Copers Executive Search, Diesel France, European Synchrotron Radiation Facility, Kelly Services, Mecaplast, IOTA S.A., Randstad, Renault Trucks, Essilor, Transatel, Saint-Gobain Interservices, VMware France, Kurt Salmon, Schneider Electric, Amadeus, Rexel, Hays, Spartoo
Testimonials
"After having worked 8 years for a national insurance company in HR-related positions, I decided to deepen my HR expertise at a top business school ranked by Financial Times, namely Grenoble Ecole de Management. The MSc IHRM program offered a great combination of HR fundamentals and specialized courses which met the expectations of both newcomers to the field and experienced professionals.
A small class enabled the professors to cater to each student's needs. A key highlight was the class diversity which empowered me to learn what cultural competency really means in practice and also equipped me with the skills to successfully work in a multicultural team. This cultural exposure prepared me perfectly for a career in a multinational environment.
In particular courses such as self-development, organizational development, leadership, change management, the organized outdoor team activities, and also the career service centre, all supported me in securing my current job for one of the biggest consultancies worldwide, Accenture Consulting.
Working now as a Senior Management Consultant in Change Management and HR Transformation, I can state retrospectively that this program had a major impact on my professional career development.
Besides professional and personal growth, the intensive working groups helped established an interpersonal connection amongst the fellow students that remains strong even today."
Last updated Jan 2021
About the School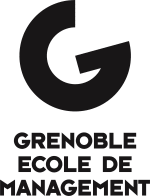 Grenoble Ecole de Management (GEM) has earned both national and international recognition. More than just a school, GEM represents an open-ended laboratory through which 8,000 students and 500 employe ... Read More
Grenoble Ecole de Management (GEM) has earned both national and international recognition. More than just a school, GEM represents an open-ended laboratory through which 8,000 students and 500 employees learn and work every day to solve complex problems and overcome major challenges for business and society.
Read Less
Grenoble ,
Medellín ,
Grenoble ,
Tbilisi ,
Berlin ,
Moscow ,
Île-de-France ,
Singapore
+ 7 More
Less