MSc Integrated Plant and Animal Breeding (iPAB)
Home ›
MSc ›
MSc Integrated Plant and Animal Breeding (iPAB)
Programme Description
Integrated Plant and Animal Breeding (iPAB)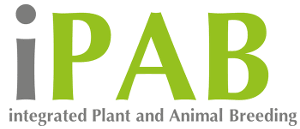 Are you interested in both crops and livestock?
Shaping the future of breeding research
Are you excited about an international career in breeding research?
Choose the new master's program:
Integrated Plant and Animal Breeding
The application portal will open April 1st for EU applicants
The application portal for NON-EU applicants is closed!
iPAB at a Glance:
Language: English
Admission requirements: BSc in agriculture, biology or related disciplines; the admission regulations for the master program "Agricultural Sciences" will be applied; ONLY FOR INTERNATIONAL STUDENTS: Proof of proficiency in English: CEFR Level C1 (TOEFL or equivalent)
Your profile: High degree of self-motivation and natural curiosity to tackle complex biological problems; Research-minded and not afraid of big data, mathematics and statistics; Interest in a long term engagement in international breeding research
Contents/ Modules:

Compulsory modules:

Quantitative genetics and population genetics
Breeding schemes and programs in plant and animal breeding
Statistical genetics, breeding informatics and experimental design
Biotechnology and molecular genetics in plant and animal breeding
Selection theory, design and optimization of breeding programs

Elective Modules:

e.g.
Breeding Informatics
Legal issues in plant and animal breeding
Poultry breeding and genetics
Biotechnology and forest genetics
Genetic resources
Seed Marketing
Internship
and further interesting modules
Career perspectives:
iPAB prepares you for an international career in the breeding sector
Plant breeding companies
Animal breeding companies
Breeding associations
Public and private research centers
Governmental agencies
International Organisations
Application
Deadline for application is
February 15th of each year for Non-EU and Non-EWR-applicants!
June 1st of each year for EU-and EWR applicants!
1. Admission Criteria for the Master of Integrated Plant and Animal Breeding
A. Is your former BSc degree acceptable for iPAB-studies at Goettingen University?
The admission to the master program is granted on the grounds that a BSc of at least 3 years duration in Agriculture or other related degrees at an accredited institution in or outside Germany has been completed. Other related degrees must prove a minimum of 60 ECTS in agricultural science, plant sciences, animal sciences, forestry sciences, natural sciences, mathematics, statistics or computer sciences.
B. Is application possible with an uncompleted BSc?
Only for Non-Eu and Non-EWR applicants: If you are from a Non-EU or Non-EWR country you can only apply with a completed BSc.
Only for EU and EWR applicants: If you are from an EU or EWR country and haven't completed your BSc degree by the application deadline you need at least 150 ECTS credits from your study program which has to be proven by a transcript of records that also contains the total average grade reached so far (e.g. CGPA). Please note that the final BSc degree must be sent to us as soon as you receive it (latest by November 11. of each year).
C. Do you fulfil the English language test requirements?
If you have none of the required tests, you can't be admitted to iPAB.
2. Online Application
Please select between the entries: Application form for Non-Eu and Non-EWR Applicants or Application form for EU and EWR applicants. Applications in the wrong category will be deleted. After online registration for the iPAB program, you will receive a registration number via email. Please fill in the application form and submit it. Then you will receive an automatic email with information on how to upload the required documents (simultaneous applications for several master courses only require uploading your documents once). A legend of your University's grading system (highest grade obtainable/minimum pass) is obligatory. If there is no legend on your BSc transcript, please add an official one.
For China, Mongolia and Vietnam, only APS-proven academic transcript and degree certificates are accepted for application.
If you have started a Master degree, all fields in the application form concerning Master degree must be filled.
Before you submit the form, please check if you have given information not only to all agricultural relevant courses you have passed but also to agricultural relevant practicals, internships and work experience. This might add to your chances of getting a study place. After you submit the form, you can't make any changes. Only papers and certificates you upload before submission of the application will be evaluated. Documents added after the deadline will not be accepted.
3. Does early submission of the application give advantages?
Applicants with very good GPAs will upon early submission of the application receive an early letter of admission. After the deadline, all other eligible applications are ranked according to the grade obtained in the BSc and points given for reference letters and points given for additional agricultural experience. The applicants ranked highest will also be admitted.
4. Reference letters
It is not a must to submit reference letters but up to two reference letters from different persons can be submitted for each applicant.
5. Is it necessary to submit documents via post?
Only for Nigeria: After admittance, Nigerian applicants must please ask the Registrar from their University's Office of the Registrar to airmail their BSc degree certificate plus transcripts in a sealed envelope directly to:
Goettingen University, Faculty of Agricultural Sciences, Admission Office, Buesgenweg 5, D - 37077 Goettingen, Germany
6. Selection procedure and admission
The selection committee will rank 50 percent of the candidates according to points given for BSc grade, motivation, reference letters, and any other supporting qualifications. 50 percent will be ranked after the interview to assess the candidate's suitability. Applicants selected for the interview will be informed accordingly.
When will you get informed whether you have been admitted or not?
Please allow for at least two months after the deadline before expecting application news.
7. Acceptance of the study place
Please confirm via Email direct to Ms. Brigitta Lunderstädt that you accept the study place within two weeks after admission.
8. Can you defer your admission until next year?
No, you can't. If you do not accept the offer, you must reapply next year. Please inform us as soon as possible if you decide not to accept it.
Last updated Mar 2019
About the School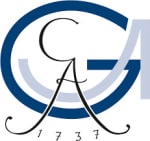 Founded in 1737, Georg-August-Universität Göttingen is a research university of international renown with strong focuses in research-led teaching. The University is distinguished by the rich diversity ... Read More
Founded in 1737, Georg-August-Universität Göttingen is a research university of international renown with strong focuses in research-led teaching. The University is distinguished by the rich diversity of its subject spectrum particularly in the humanities, its excellent facilities for the pursuit of scientific research, and the outstanding quality of the areas that define its profile. From 2007 to 2012 Georg-August-Universität Göttingen was rewarded funding from the Initiative of Excellence of the German Federal and State Governments with its institutional strategy for the future entitled "Göttingen.Tradition – Innovation – Autonomy". The University was able to realise all measures of the concept. Now Göttingen University develops the successfully established measures further to continously advance the University's positive developments in research and teaching.
Read Less
Göttingen ,
Innsbruck ,
Rome ,
Padua ,
Belgrade ,
Hanover ,
Brunswick ,
Clausthal-Zellerfeld
+ 7 More
Less