Programme Description
The role of a data scientist is rapidly becoming a required position for any company that wishes to take full advantage of the data they collect. There is an increased demand for professionals that have the correct mix of mathematics, statistics, computer science, business acumen, and the ability to leverage emerging technologies to solve real-life problems.
Course Highlights
This hands-on programme blends practice with theory to equip students with the skills, knowledge, and experience to pursue a career in Data Science. It includes significant time working in laboratories under the supervision of expert teaching staff, many of who have worked in the industry and are leading experts in the area. Students will be exposed to cutting-edge contemporary research activity within data science that will equip research-oriented students with the potential to pursue a research-based career, and, in particular, further PhD study.
Programme Content
Focusing on the intertwining areas of machine learning, visual analytics, and data governance, the programme aims to strike a balance between theoretical underpinnings, practical hands-on experience, and acquisition of industrially-relevant languages and packages. Students will investigate theoretical concepts while gaining practical experience, ensuring that they have the core skill base to gain a key understanding that will be readily applicable for a career in data science. Topics will include applied data analytics, practical big data handling, and cloud distribution, as well as legal, ethical and security aspects of data management. Students will also get an insight into how various business areas (HR, Finance, Marketing and others), are using Data Science to crack business issues.
Note: Both core and optional modules are constantly updated and under review. As with most academic programmes, please remember that it is possible that a module may not be offered in any particular year, for instance, because too few students opt for it. Middlesex University reserves the right to vary or withdraw any course or module.
Modelling, Regression and Machine Learning (30 Credits) - Compulsory
Visual Data Analysis (30 Credits) - Compulsory
Applied Data Analytics: Tools, Practical Big Data Handling, Cloud Distribution (30 Credits) - Compulsory
Legal, Ethical and Security Aspects of Data Management (30 Credits) - Compulsory
Individual Data Science Project (60 Credits) - Compulsory
Chris Liverani / Unsplash
Teaching
The course is taught through a series of practical workshops as well as self-directed study and project-based learning. There will be no formal lectures as all course content will be embedded within workshop sessions. Specialist facilities have been developed on campus exclusively for this degree and you will be taught how to use them by a number of experienced staff.
Entry requirements
Academic Requirements
An Honours degree normally classified 2.2 or above, or equivalent, in engineering, computer science or any numerate discipline.
Candidates with other degrees are welcome to apply provided they can demonstrate appropriate levels of relevant experience
Candidates without formal qualifications need to demonstrate relevant experience in the field and the ability to study at postgraduate level.
English Language Requirements (Postgraduate)
All programmes at Middlesex University Dubai are taught in English and applicants with previous education outside of English-speaking countries (such as the UK, the United States, Canada, England, Ireland, Australia, New Zealand), must demonstrate English language proficiency as follows:
IELTS Academic: 6.5 (minimum 6.0 in each band)
TOEFL Internet-based: 87 (21 in listening & writing, 22 in speaking and 23 in reading)
PearsonPTE Academic: 58
PearsonPTE General: Level 4
Future Careers and Employability
The job role of a Data Scientist is now common and reflective of the increased industrial demand; the course itself is designed to cater to the specification of a Data Scientist. Reports show that machine learning, big data, and data science skills are highly in demand, creating a significant number of data-related jobs by 202. Graduates of the programme will be well equipped for careers as Data Scientists in a range of industries – both public and private sectors.
Last updated Feb 2020
About the School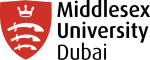 Middlesex University is a dynamic university with a reputation for innovation and excellence in teaching and research. Middlesex University Dubai is the first overseas campus of the internationally re ... Read More
Middlesex University is a dynamic university with a reputation for innovation and excellence in teaching and research. Middlesex University Dubai is the first overseas campus of the internationally renowned Middlesex University in London. The campus, which opened in January 2005, has over 3,000 students from over 100 nationalities and offers undergraduate and postgraduate programmes in a wide variety of subject areas. We are a truly global university committed to meeting the needs and ambitions of a culturally and internationally diverse range of students, by providing challenging academic programmes underpinned by innovative research, scholarship and professional practice. We prepare our students to be professional, skilled individuals fitted for the modern world, committed to lifelong learning and able to contribute to the communities in which they live and work.
Read Less