The MSc Building Performance Engineering is designed to provide you with a high level of engineering and technical expertise in energy conversion processes, combined with practical abilities in management-related issues.
This course is tailored towards graduates in engineering, science and related disciplines. The strong emphasis on science, technology and engineering is specifically targeted towards subject areas within the context of renewable and sustainable energy technologies and the built environment and uniquely combines this with effective management skills, economic appraisal and an understanding of the current policies and regulations that can be applied within modern industry in the UK, EU and internationally.
Advanced study in engineering-related research methodologies provides invaluable experience either towards further academic study or industry-based research and development.
Key facts
As part of its remit, the Department of Architecture and Built Environment aims to develop your vocational skills and the environmentally responsible attitude necessary in today's rapidly changing world.
The department enjoys strong collaborative links with overseas institutions.
The course is fully accredited by the Chartered Institute of Building Services Engineers (CIBSE) and theEngineering Council UK(ECUK).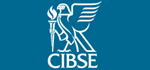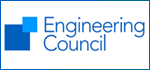 Course details
This 12-month course offers a unique combination of advanced engineering and technology-focused study, combined with management, current regulations and auditing skills.
The MSc Building Performance Engineering is offered on a full-time basis over one year (September to September), or on a part-time basis over two years.
Graduates currently working in industry are encouraged to apply for part-time registration and work towards obtaining Chartered Engineer (CEng) status. Registered part-time students are strongly recommended to be resident in Nottingham during the autumn and spring semesters.
The course comprises 180 credits, split across 120 credits worth of taught modules during autumn and spring semesters, and a 60-credit dissertation on an individually chosen topic completed over the summer period. This will be your opportunity to undertake a major piece of independent research, using the knowledge and experience gained during the course.
Modules
Building Services Technologies (20 credits)
Building Physics (20 credits)
Building Information Management (20 credits)
Building Simulation (20 credits)
Energy and the Environment (20 credits)
Research and Professional Skills, Tools and Methods (20 credits)
Dissertation (60 credits)
The modules we offer are inspired by the research interests of our staff and as a result may change for reasons of, for example, research developments or legislation changes. This list is an example of typical modules we offer, not a definitive list.
Modules are subject to change.
Careers
Many graduates of this MSc programme have been rewarded for their innovative ideas and contribution to real energy projects, for example, the prestigious National Energy Award for work on a large-scale solar project in Mexico. Graduates have entered both academia and industry in the UK and overseas.
The MSc course develops a practical and theoretical understanding and therefore enables graduates to work with architectural or engineering firms, move into teaching at university level, or undertake research leading to a PhD.
This course is fully accredited by the Engineering Council UK (ECUK) and the Chartered Institute of Building Services Engineers (CIBSE) enabling a clear path for graduates who wish to obtain Chartered Engineer (CEng) status and professional body membership (MCIBSE).
Career Prospects and Employability
The University of Nottingham is consistently named as one of the most targeted universities by Britain's leading graduate employers* and can offer you a head-start when it comes to your career.
*The Graduate Market 2013-2017, High Fliers Research
Entry Requirements
Entry requirements: 2.1 (Upper 2nd class Hons degree or international equivalent)
IELTS: 6.0 (no less than 5.5 in any element)
Program taught in:
English
See 30 more programmes offered by The University of Nottingham - Faculty of Engineering »
Last updated November 5, 2018
This course is Campus based
Price
7,785 GBP
UK/EU Fees £7,785; International Fees: £17,910