Programme Description
Why this course?
You'll learn all about the fundamental principles of economic analysis. You'll also gain the skills to apply insights obtained from these principles in particular context such as:
acquiring and analysing information
supporting decision-making
problem-solving
policy-making in private and public sector organisations
The course is suitable for those intending to develop their careers in areas such as economics, banking, energy, central and local government, charities and management.
If you're already working in one of these areas, the course will enhance your effectiveness by developing skills in data analysis, decision-making, policy formation and communication.
Aims & objectives
The programme will provide you with:
a good understanding of the micro and macroeconomic theory
experience in the application of relevant economic theory to policy development and decision making in public and private sector organisations
an appreciation of the nature and functioning of markets, institutions and policy-making environments that condition and shape policy choices
a good working knowledge of statistical and econometric modelling techniques that support analysis and decision-making
skills in the methods and techniques of economic appraisal of projects and programmes
You'll study
There are two semesters of core and elective modules, followed by a dissertation.
Core modules
Foundations of Microeconomics
Further Topics in Microeconomics
Macroeconomics for the Business Environment
Macroeconomics for the Global Business Environment
Analysis of Economic Data
Quantitative Methods
Principles of Economic Appraisal
Economic Appraisal of Programmes & Policies
Elective modules
You must choose four modules from the list below. You can substitute two modules for classes offered elsewhere in the Business School. You'll choose from:
Fundamentals of Business Economics
International Trade & Policy
Games of Strategy
Environmental Economics
Energy Economics
Dissertation
Dissertation topics can be chosen from within the broad range of issues covered on the programme.
Entry requirements
A good Honours degree, or overseas equivalent.
English language
For students whose first language is not English, get more information about the English language requirements for studying at Strathclyde.
Pre-Masters preparation course
The Pre-Masters Programme is a preparation course for international students (Non-EU/UK) who do not meet the entry requirements for a Masters degree at University of Strathclyde. The Pre-Masters programme provides progression to a number of degree options.
To find out more about the courses and opportunities on offer visit isc.strath.ac.uk or call today on +44 (0) 1273 339333 and discuss your education future. You can also complete the online application form. To ask a question please fill in the enquiry form and talk to one of our multi-lingual Student Enrolment Advisers today.
Careers
The MSc in Applied Economics builds on our experience over many years in delivering classes that produce highly employable graduates. The course has been designed with employers' needs in mind, with design input from those who employ our graduates.
Where are they now?
Economists have excellent employment prospects and are amongst the most sought after postgraduates. Some examples of the kinds of work our graduates do are provided in the following list.
Job titles include:
Economists in investment banking and other bank departments
Central Bank economists
Economics statisticians
Officials in regulatory agencies
Commercial/business analysts with multinational companies and large organisations (such as health authorities)
Economic, investment and management consultancies
Economic assistance in government departments or agencies
Academic posts, such as research assistants/fellows and lecturers in university and research institutes
Managerial positions in charitable organisations
Managerial and chartered accountants
Analysts and Financial Advisers
Energy Analysts and Economists
Health managers and economists
Business and Corporate Management
Economists and other officials in Environmental Protection Agencies and NGOs
Local government and Development Agency officials
Last updated Jan 2018
About the School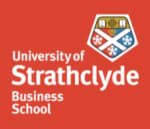 Strathclyde Business School(SBS)is a pioneering, internationally renowned academic organisation that shapes anddevelops the business minds of tomorrow. Strathclyde is one of a small percentage worldwi ... Read More
Strathclyde Business School(SBS)is a pioneering, internationally renowned academic organisation that shapes anddevelops the business minds of tomorrow. Strathclyde is one of a small percentage worldwide to be triple accredited, holding accreditation from the international bodies, AMBA, AACSB and EQUIS.
Read Less
Glasgow ,
Athens ,
Zürich ,
Singapore ,
Dar es Salaam ,
Manama ,
Kuala Lumpur ,
Petaling Jaya ,
Muscat ,
Muscat ,
Dubai ,
Abu Dhabi ,
Milan ,
Munich ,
Beijing ,
Toulouse
+ 15 More
Less