Programme Description
Overview
Manhattanville's Master of Science in Business Leadership program gives students the power to drive organizational change in the increasingly complex world of modern corporations. Positioning yourself as a leader in the competitive business world requires a solid grounding in strategy and an innovative approach to problem-solving. You can make the transition from management to leadership with this advanced MBA alternative program.
Designed for visionary professionals with a convenient, year-round schedule including night and weekend classes, this master's degree can be completed in as little as 18 months. You'll develop the skills, connections, and insight that will set you apart in various sectors.
Manhattanville also offers an advanced certificate in business leadership which can be pursued as part of the master's program or as a stand-alone credential.
Why Get Your Degree in Business Leadership?
As the baby boomer generation moves into retirement, more space is opening for highly-educated professionals to take on leadership roles. Leadership development is one of the most pressing talent challenges faced by organizations. Across all industries, intelligent and thoughtful executives are needed to help businesses meet the challenges of the future.
A good organizational leader has excellent cross-cultural communication skills, the ability to motivate and empower team members, and the strength of conviction to forge a new path in the business world. The MS in Business Leadership at Manhattanville prepares students to inspire change, and empower their teams as leaders and innovators.
Curriculum
The Master's in Business Leadership curriculum begins with core courses designed to give students a comprehensive understanding of the knowledge required to take on advanced leadership roles. Students gain a thorough understanding of foundational business concepts while still having the freedom to specialize in different industries through elective courses in global business, healthcare, risk management, value-driven organizational leadership, and more.
Through our selection of classes taught by expert faculty, students can build on their goals, advance their careers, and prepare to shift into a leadership role. The program culminates with a capstone project; an independent research initiative that provides students with the opportunity to explore their specific interests in-depth, establishing a deeper level of understanding and mastery of the complexities in a given field.
Careers in Business Leadership
Being a leader in the business world takes more than just making decisions and delegating tasks. It requires a higher level of insight and initiative. Leaders don't just implement a vision, they create it.
Effective business leaders communicate their ideas and motivate their team members while negotiating the complex interplay of marketing, legal, finance, and other strategic business considerations. Given the diversity of skills required for business leadership positions, qualified individuals will find ample opportunities for satisfying careers.
Organizations in every sector require leaders to guide them successfully through the changing modern business landscape. Our graduates have advanced their careers as business consultants, executives, project leaders, and have even launched their own businesses.
Learn More
Manhattanville's Master's in Business Leadership program can help you launch the next stage of your career as an organizational leader. The Manhattanville School of Business is one of the top business schools in Westchester County and serves not only the Purchase, NY area but also commuter students from Fairfield County, CT, and the NYC area. Interested in learning more? Request more information from the inquiry form to the right of this page.
Last updated May 2018
About the School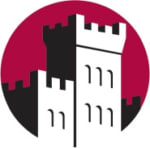 The Manhattanville School of Business (MSB) helps prepare today's professionals for tomorrow's business. Students capitalize on the school's industry-driven content, convenient evening or weekend for ... Read More
The Manhattanville School of Business (MSB) helps prepare today's professionals for tomorrow's business. Students capitalize on the school's industry-driven content, convenient evening or weekend formats, and extensive faculty and alumni network.
Read Less