Programme Description
MPhil in English
Duration: 2 years (Full-time)
Place: Hong Kong
Contemporary English Studies is one exciting area of teaching and research. The Department of English offers a Honours Degree programme and a postgraduate programme in English Studies. Our departmental research interests include:
Language and Linguistics
Corpus linguistics

Critical discourse analysis

Discourse analysis

Discourses and popular culture mediated by technologies

Language and communication

Language and new media

Metaphor Studies

Sociolinguistics

Technology and language education

World Englishes
Literary Studies
American literature

American studies

Children's literature

Contemporary fiction, drama and poetry

Critical theories

Cross-cultural studies of literature

Environmental humanities

Global literatures in English

Literatures of the Asian diaspora

Poetry and politics

Postcolonial theory and fiction

Semiotics

Tragic drama and discourse on tragedy

Translation studies

Transpacific literature

Travel writing

Twentieth-century US literature
Details of staff research and teaching expertise can be found on the departmental website: https://www.ln.edu.hk/eng/home.
The Department is deeply committed to Lingnan's ethos of "student-centred learning" and "teaching the whole person".For postgraduates, it offers
regular, attentive and highly supportive supervision

high-quality research support, with excellent library and computing facilities

vigorous and friendly discussions in seminars and informally

financial support to attend conferences and for archival research

research links with similar departments internationally

opportunities for undergraduate teaching

collegial relations with staff who welcome and value our postgraduates
Application for Admission
Applicants who are interested in seeking admission to the MPhil programme should apply to the University directly. Successful applicants will normally be provided with a Postgraduate Studentship with a monthly stipend of HK$17,140* (US$1 = HK$7.8).
(*rate for 2019-20, subject to annual review)
Application Period
The University invites applications from 1 November 2019 to 24 January 2020. Late applications will be considered on an individual basis, subject to the availability of places.
General Admission Requirements
An applicant for admission to candidature for the degree of MPhil should normally:
a. hold a relevant bachelor's degree with first or second class honours or at an equivalent standard awarded by a tertiary education institution recognised for this purpose by the University; or
b. have obtained an equivalent qualification; or
c. have provided satisfactory evidence of academic and professional attainment.
In addition to the above, an applicant whose degree is not from a tertiary institution in Hong Kong or an English-speaking country should obtain a minimum score of 550 (paper-based test) or 79 (internet-based test) in the Test of English as a Foreign Language (TOEFL), or a band score of 6.5 or above in the International English Language Testing System (IELTS), or an equivalent score in a recognised test, or an equivalent qualification to prove his/her language proficiency which will be considered on a case-by-case basis. Applicants are required to fulfil additional requirements, if any, set by the programmes to which they apply for admission.



[Note: For IELTS and TOEFL qualifications for admission to 2020-21 intake and onwards, the University only accepts results that are within the validity period, viz. 2 years, from the time of submission of an admission application for the specific intake cohort.]
Last updated Dec 2019
About the School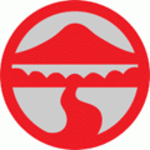 Lingnan University is the liberal arts university in Hong Kong and we have the longest established tradition among the local institutions of higher education. Our history can be dated back to 1888, wh ... Read More
Lingnan University is the liberal arts university in Hong Kong and we have the longest established tradition among the local institutions of higher education. Our history can be dated back to 1888, when our forerunner, the Christian College in China, was founded in Guangzhou, and to 1967, when the institution, as Lingnan College, was re-established in Hong Kong. In 2015, Lingnan University was named as one of the "Top 10 Liberal Arts College in Asia" by Forbes.
Read Less