MAT in Elementary STEM Education
Home ›
MA ›
MAT in Elementary STEM Education
Read more about this programme on the school's website
Programme Description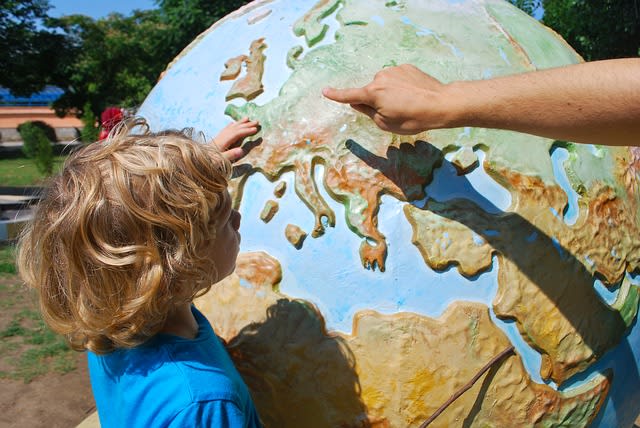 Elementary STEM graduates receive a Master of Arts in Teaching (MAT) degree and endorsement for Initial license for grades 1-6. For admission, candidates must show strength in science, mathematics, or engineering demonstrated through coursework, projects, research activities, and/or willingness and interest.
About the Programme
Elementary schools are the ultimate interdisciplinary institutions. Elementary school teachers are asked to teach reading, writing, mathematics, science, engineering, social studies, art, and other skills and practices. More and more, those teachers with strengths and expertise in specific areas—the STEM disciplines, for example—are becoming valued resources in their respective schools. The Elementary STEM Master of Arts in Teaching (MAT) program at Tufts is designed to prepare STEM teaching leaders in urban elementary schools.
This 12-month program begins with the study of how minds work and proceed to develop practices of close attention and responsiveness to children's ideas, reasoning, and engagement. Our faculty view children as nascent scholars and the core of teaching as eliciting, recognizing, and cultivating the productive resources children bring with them into the classroom. Along with STEM disciplines, the program is designed to address multiple literacies, integrating reading, writing, social studies, and art throughout the curriculum. Students in the program are encouraged to think critically about issues such as matching children's learning needs with instruction, promoting equity, cultivating productive learning environments, and establishing and maintaining productive, respectful relationships with parents, communities, and school faculty and staff.
Objectives
Graduates from this program will:
Understand teaching as an intellectual, collegial, and rigorous profession.
Reflect critically on classroom practice, student understandings, cognitive and social-emotional development, and teaching every student in elementary school classrooms.
Practice close attention and responsiveness to students' thinking and the practices of the STEM disciplines.
Develop a foundational understanding of how children learn to read and write while considering multiple "literacies" that span STEM, ELA, social studies, and the arts.
Construct understandings of the role of schools in communities and societies, and examine urban schools as complex and dynamic places using social justice and equity perspectives.
Courses & Requirements
The MAT in Elementary STEM Education is a 12-course program leading to an Initial Teacher license. The sequence of course offerings for the M.A.T. in Elementary STEM Education is linked to the program as a whole, and students are encouraged to complete the program as full-time students. Preparation for initial teacher license and the MAT degree is usually completed over 12 months: one 6-week summer term, one academic year (i.e., fall and spring semesters), and one final 6-week summer term.
1 Course in the Social, Cultural and Historical Foundations of Education*:

CSHD 153 Culture and Learning
ED 161 Anthropology and Sociology of Schooling
ED 162 Critical Histories of U.S. Education
ED 167 Critical Race Theory

1 Course in Human Development Theory*:

ED 130 Human Development and Learning
CSHD 151/251 Advanced Intellectual Development or
CSHD 161/261 Personal/Social Development
CSHD 155 The Young Child's Development of Language

1 Course in Special Needs*:

CSHD 190 Children With Special Needs
ED 142 Education of the Exceptional Child

2 Curriculum Component Courses*:

ED 116 Interdisciplinary Elementary Curriculum I
ED 117 Interdisciplinary Elementary Curriculum II
ED 211 Some of What Matters About Matter: Intensive Properties
ED 212 Conceptual Distinctions: The Case of Heat and Temperature
ED 213 Earth's Energy Balance

1 Pre-Practicum Component:

ED 103 Introduction to Teaching in Elementary School

1 Practicum Component:

ED 104 Elementary Supervised Teaching (minimum of 300-hour placement at either 1-3 or 4-6 level)

1 Course in Disciplinary Thinking and Reasoning*:

ED 111 Development of Knowledge and Reasoning in the Science Curriculum
ED 112 Mathematical Learning Environments
ED 119 Development of Knowledge and Reasoning in Engineering
CSHD 173 Curricula for Young Children: Math, Science, Technology
CSHD 145/ED 182 Technological Tools for Thinking and Learning

2 courses in Literacy*:

CSHD 172 Reading and Language Arts for Young Children
ED 183 Grammar and Writing for Teachers
ED 189 The Role of "Story" in Education
ED 191 The Foundations of Literacy

1 Course in Art for Elementary Curriculum*:

CSHD 179 Child Art
ED 191 Any Color You Like

1 Course in Integrated Elementary Methods*:

ED 127 Practice of Teaching Elementary STEM
*In consultation with the program director and academic advisor, other courses may be considered to meet this requirement.
Field Placement
Students in the Elementary STEM program are placed at a partner school with a supervising practitioner for their practicum experience. MAT students are in their placements for the majority of the school year, beginning in late August. They meet with the supervising practitioner, participate in school meetings and professional development, and assist the supervising practitioner in preparing the classroom for the school year. Typically, students spend four to five days per week in their placement during the first three weeks of school. After this time, MAT students scale back their fieldwork to three days per week to allow time and space for coursework and reflection. In January, MAT students begin going five days per week for the remainder of their placement, which typically ends in May.
Partner Schools
We have established partnerships with a number of districts and schools in the greater Boston area, including the Linden STEAM Academy (K-8), the King Open School (K-8) in Cambridge, and the Mission Hill K-8 School in Boston.
Supervision
Students in the Elementary STEM program are assigned a Programme Supervisor who serves as a coach by observing teaching, debriefing observations, reviewing lesson plans and assessments, and supporting the MAT student's development as a practitioner. The supervisor will observe the student's teaching at least 4 times over the course of the year. The experience culminates with the Supervising Practitioner (the cooperating teacher), the Candidate (the MAT student), and the Programme Supervisor completing the Candidate Assessment of Performance (CAP), which is a required component of license endorsement.
Job Placement
Our graduates are teaching in local schools such as the West Somerville Neighborhood School, Putnam Avenue Upper School in Cambridge, and the Linden STEAM Academy in Malden, as well as in public and independent schools in other regions of the country. Since the program began in 2012, 100% of our graduates have jobs in education, more than 80% as teachers.
Application Requirements
Application fee
Resume/CV
Personal statement
Official GRE required

GRE scores are not required for current Tufts undergraduates, 2016 & 2017 Tufts undergraduate alumni, and Art Education candidates

Official TOEFL or IELTS, if applicable
Transcripts
Three letters of recommendation

Middle/High School M.A.T candidates: two of the three letters of recommendation should be from academic professionals representing the subject area in which the applicant is seeking licensure.

Writing sample

Required for Art Education, Middle and High School Education, and School Psychology. A writing sample in the language of specialization is required for applicants seeking licensure in a foreign language.

Supplemental essay

An additional essay is required for applicants to the MAT Middle/High School (non-Art) program who are applying for an Urban Teacher Training Collaborative (UTTC) track: In up to 500 words, please tell us why you are seeking an intensive teacher training experience in an urban setting. What experiences have prepared you for working in an urban school and how will doing so contribute to your professional goals?
Last updated May 2020
About the School

Graduate programs at Tufts University's Graduate School of Arts combine the atmosphere of a liberal arts college with the state-of-the-art technological resources of a research institution. World-clas ... Read More
Graduate programs at Tufts University's Graduate School of Arts combine the atmosphere of a liberal arts college with the state-of-the-art technological resources of a research institution. World-class researchers, personal mentoring, collaborative laboratory facilities, and industry partnerships equip Tufts students with the skills to excel in their chosen specialties and pursue their careers with passion and commitment.
Read Less