Programme Description
Course Overview
The MA Ceramics & Maker course aims to enable each student to identify their true interests and concerns as artists, designers or makers and to develop appropriate methods to explore their ideas and articulate or express them effectively in imaginative or innovative ways, through the medium of ceramics.
It also engages students with the key theories and contemporary debates, thus fostering their understandings of the ways in which these influence the development, expression and communication of their ideas, which will impact upon the success of their future practice as artists, makers or academics
Ceramics is a medium in which the practitioner occupies very different positions and frequently has opposing priorities and values drawn from previous personal experiences, technical competence and tacit knowledge.
The MA Ceramics & Maker course is for individuals seeking to extend and develop their practice as well as deepen their knowledge and understandings of the subject, as future practitioners, researchers or academics.
The MA programme allows each student to:
Develop their authorship of advanced studio work
Be analytically rigorous
Develop a greater capacity for reflection
Students are encouraged to challenge norms and question conventions through fusing materiality and concept. This approach is underpinned by a critical and historical approach discourse – a critical language for both fine and applied art and design.
Learning & Teaching
The MA is taught through lecture and seminar with individualised supervisory meetings to develop a learning contract (part of the early Personal Development Planning process [PDP]) and an individualised programme of learning and individualised supervision towards a creative research outcome, defined and monitored by developing PDP.
Our approach to learning and teaching is based on negotiation and dialogue, encouraging students to develop their own, self-directed project to a professional standard within a rigorous yet supportive academic environment. To support this, each student is allocated a Personal Tutor and an additional subject-specialist member of staff (academic tutor) from within the design expertise in a respective design department.
Together, they form the Supervisory Team. The CSAD web application form includes a personal statement, and an outline of the professional or research project that the student wishes to pursue at Masters level. This informs the allocation of personal tutor and subject-specialist member of academic staff (academic tutor) with whom the learning contract is established, which in turn forms the basis for the student's personal plan, reflected on in the continuing PDP process.
Employability & Careers
The MA Ceramics & Maker enables students to enhance their careers as, or to become, established artist, designers, makers leading towards a career, or towards a PhD or to a Professional Doctorate in either art or design. Cardiff School of Art and Design offers Professional Doctoral programs in both Art and Design.
The MA Ceramics & Maker is designed to enable students to achieve the attributes of greater flexibility, adaptability, and individual responsibility and autonomy as professional artists, makers and designers or researchers. It is Internationally recognised that the MA Ceramics & Maker course develops individuality , creativity, self-reliance, initiative, and the ability to perform in rapidly changing environments as well as increasing competence with research skills and methods which will make graduates highly employable as academics and or researchers or enable them to develop an active and sustained practice as artists makers or designers.
Entry Requirements & How to Apply
Students will normally have achieved a first class or second class upper division first degree (1st or 2.1 degree classification) in an appropriate subject, and/or equivalent professional standing or experience in Ceramics or other disciplines e.g. Fine Art, Design or related humanities programmes of study (based upon assessed Accredited Prior Learning or assessed Accredited Prior Experiental Learning), or a discipline associated with their programme of study.
7 Reasons to Study in the UK at Cardiff Metropolitan University:

Reason one – Graduate Employability
All courses at Cardiff Met have a focus on our students' future careers, and their employability. Our undergraduate programmes all include work placements, and we have a number of postgraduate courses with opportunities for one year internships. Our focus on student entrepreneurship helps our students to become highly employable graduates.

Reason two – Teaching Excellence and Student Satisfaction
Cardiff Met has achieved a silver rating in the Teaching Excellence Framework, and consistently receives high levels of student satisfaction. A number of our courses recently scored 100% in the latest National Student Survey.

Reason three – International Student Support
Cardiff Met prides itself on its International Student Support, and we've been ranked top in the UK 6 times over the last 10 years. We have a dedicated Global Student Advice Team that helps students from the minute they accept their offer at the university. From applying for their visa, finding accommodation, and meeting you at the airport when you arrive in the UK, to helping you settle into UK life, and offering academic skills classes, the team here takes the stress out of coming to study in a new country, and allows you to concentrate on your studies.

Reason four – Fantastic Student Facilities
Over the last few years Cardiff Met have made considerable enhancements in our student facilities, with £70 million of completed and planned investments. From state of the art workshops and studios, to world leading sports facilities and student centres, the university has everything you need to excel during your studies.

Reason five – A Great Student Community
With an active student's union, supporting student clubs and societies, along with sports teams and clubs for skills and abilities of all levels, Cardiff Met is a great place to get involved with all aspects of student life. Our on-campus accommodation provides students with a safe and friendly place to live, and the university was recently voted as having the Best Student Community in Halls in the National Student Housing Survey.

Reason six – The City of Cardiff
Not only has Cardiff been consistently named as the most affordable student city in the UK, it's also a fantastic place to live, and offers students a very high standard of living. With everything from entertainment, to shopping, from culture, to food, drink and events, Cardiff has something for everyone.

Reason seven – Study in Wales
You'll be studying in the country of Wales. Wales offers students the opportunity to obtain a UK degree that is recognised worldwide, in a friendly and beautiful environment. It's a great base to explore the rest of the UK during your studies, whilst discovering everything this unique country has to offer.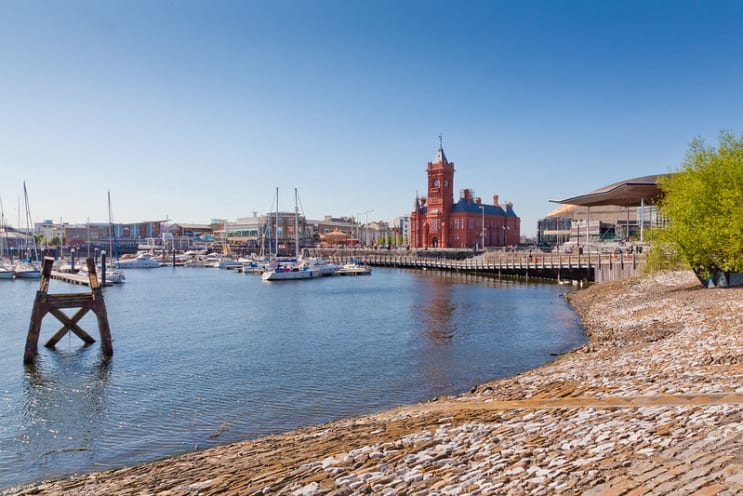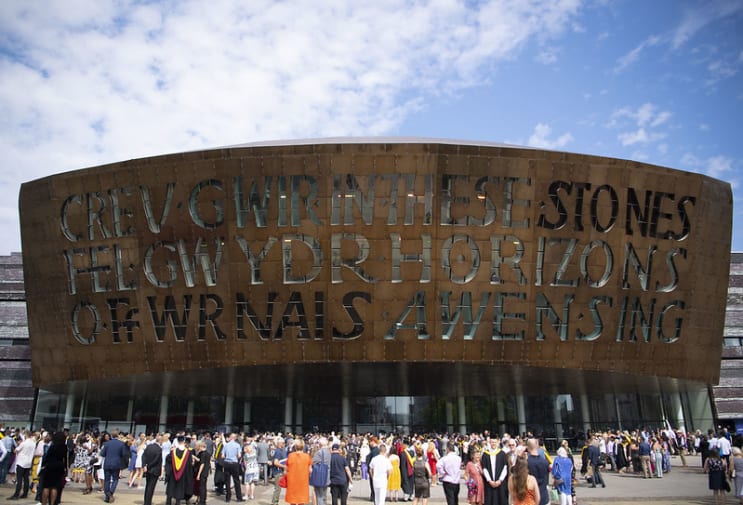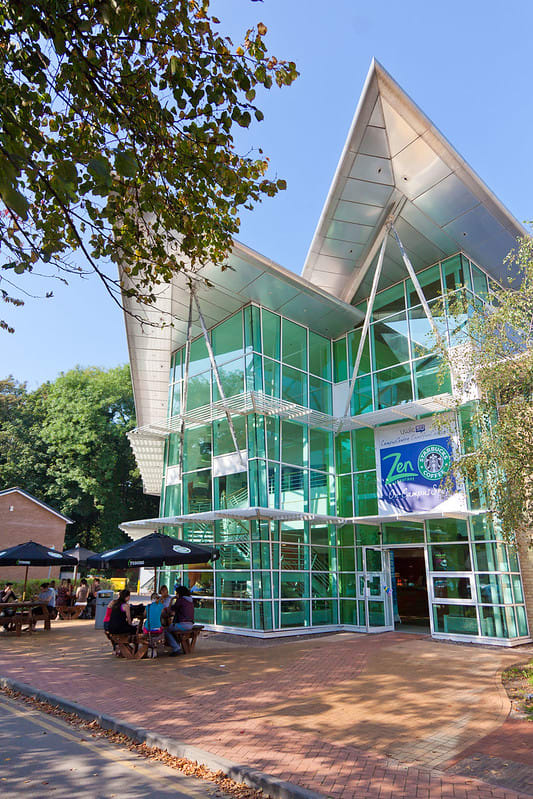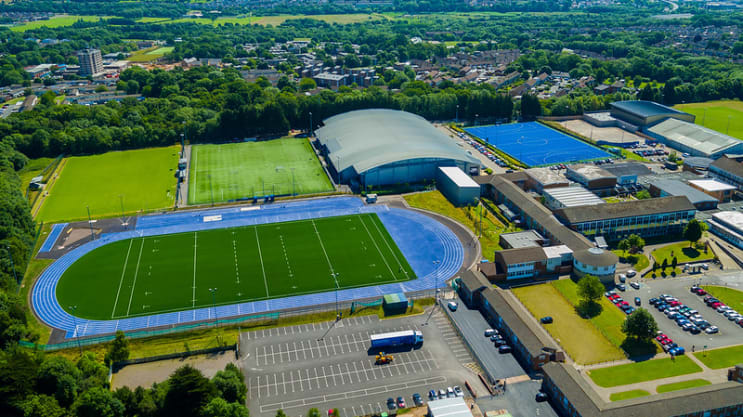 Last updated Oct 2019
About the School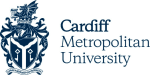 Located in an exciting, modern European capital city, Cardiff Metropolitan University is a global university. We are continually investing in our students' future and provide education and training op ... Read More
Located in an exciting, modern European capital city, Cardiff Metropolitan University is a global university. We are continually investing in our students' future and provide education and training opportunities that are accessible, flexible and of the highest quality to students from over 140 countries worldwide.????
Read Less