Programme Description
NABA's two-year MA in Visual Arts and Curatorial Studies is the only program in Europe that combines a solid education in visual arts production with highly specialized curatorial training.
You'll explore visual culture, visual arts and performance, exhibition design, contemporary art management, curatorial studies, and art criticism, as well as art writing and communication. You'll participate in a wide range of laboratory projects that allow you to engage directly with artists and curators of international standing.
You'll have the opportunity to:
Learn a visual and aesthetic vocabulary for working with images.
Deepen your knowledge of research and theoretical methodologies relevant to contemporary art.
Advance your knowledge of art history, the art economy, and the contemporary art system.
Develop advanced techniques in painting, drawing, graphic design, video, photography, sound design, and other media.
Produce and display professional artistic works and curatorial projects.
Develop professional-level skills in organizing and curating exhibitions and cultural activities.
Learn to write about art from a place of deep understanding.
The MA in Visual Arts and Curatorial Studies is recognized by the Italian Ministry of Education, Universities, and Research (MIUR) as a Master of Arts degree (120 CFs).
First Year
Among the subjects:
Visual Arts I, Curatorial Studies I, Exhibition Design I, Publishing I, Photography I, Phenomenology of Contemporary Art, Theory and Methodology of Mass Media, and History of Exhibition
Second Year
Among the subjects:
Visual Arts II, Curatorial Studies II, History of Contemporary Art, Visual Anthropology, and Economy of Art
+ Two optional exams between: Publishing II, Exhibition Design II, Photography II, and Semiotics of the Body
Study Abroad Opportunities
Through exchange programs, NABA's International Office encourages and supports students wishing to study abroad.
The office promotes educational experiences at numerous prestigious international partner universities worldwide. Thanks to this vast international network, students at NABA are able to spend periods of study abroad, enriching their educational curriculum and laying the groundwork for increasingly international future careers.
International study opportunities are mainly provided as part of the Erasmus+ project promoted by the European Commission, the International Exchange Programme for destinations outside of Europe, the Semester Abroad Programme at the Galileo Global Education and short summer courses.
NABA counts more than 50 cooperation agreements with European academies and universities through the Erasmus+ Programme; the Academy also counts more than 20 international cooperation agreements with several universities outside Europe.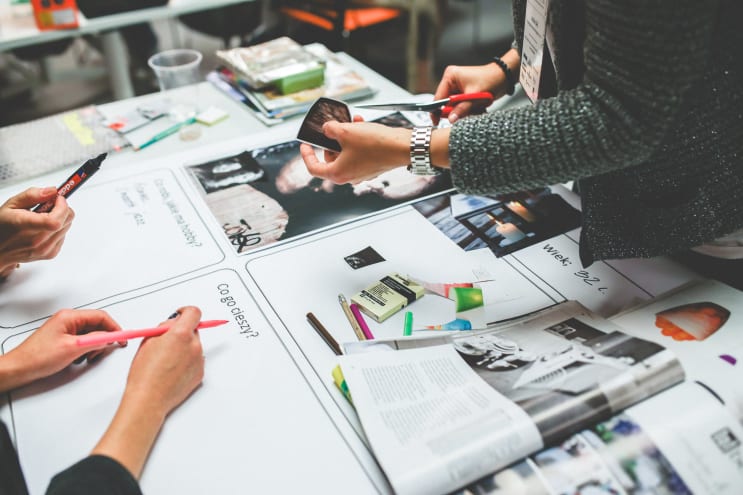 Kaboompics / Pexels
Professional Perspectives
Graduates of the MA in Visual Arts and Curatorial Studies program will have the theoretical, technical, and practical skills to launch a career as a(n):
Artist
Curator
Editor of specialized magazines and books
Art critic and journalist
Exhibition designer
Gallery or museum director
Consultant at an auction house
Art dealer
Director of a public institution
Placement
NABA's Career Service helps students and graduates identify and apply for internships and staff positions with prospective employers. 89% of NABA graduates find employment during the first year after graduation (data certified by Ipsos Observer regarding 2015 NABA graduates). Students also receive advice and assistance in drafting their résumés, writing job search letters, and organizing their professional portfolios.
Internships
NABA has developed strong relationships with leading companies, institutions, galleries and associations that provide internships for NABA students, including Art for the World Europa, Fondazione La Triennale di Milano, A12 Associati, Fondazione Museion—Museo d'Arte Moderna e Contemporanea Bolzano, Galleria Massimo de Carlo, Galleria Raffaella Cortese, Prometeogallery, Galleria Alessandro de March, galleria Form Content (Londra), BAK—basis voor actuele kunst, O'Associazione, Arabeschi di Latte, Supportico Lopez (Berlin), Fondazione lettera27 Onlus, Oliviero Toscani Studio, Carasi Massimo, Sotheby's Italia, Skira Editore, Fondazione Giuliani per l'Arte Contemporanea, Associazione Viafarini, Artshow Edizioni sas di Ciavoliello Giulio & C., Careof Organization for Contemporary Art, Gruppo Cimbali, Associazione Culturale a. Titolo, Patrick Tuttofuoco, Open Care, and Archive Books di Chiara Figone.
Last updated Mar 2020
About the School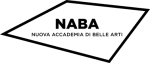 NABA, Nuova Accademia di Belle Arti, is an internationally renowned art and design academy. Founded in 1980, NABA is the largest private art academy in Italy. It offers bachelor's and master's degree ... Read More
NABA, Nuova Accademia di Belle Arti, is an internationally renowned art and design academy. Founded in 1980, NABA is the largest private art academy in Italy. It offers bachelor's and master's degree programs in Italian and in English that are accredited by the Italian Ministry of Education, University and Research (MIUR).
Read Less