MA in Translation and Interpreting
Home ›
MA ›
MA in Translation and Interpreting
Read more about this programme on the institution's website
Programme Description
The MA in Translation and Interpreting (MATI) is a uniquely specialised variant of our Professional Translation course, with an emphasis on interpreting skills. It develops you from an excellent foreign language speaker into a successful professional linguist.

Your advanced translation studies will focus on general, administrative and technical text types, interpreting in one or two of local government, health, police and court, and training in industry-standard computer-assisted translation tools.

The first part of the degree includes the chance to specialise in interpreting, audiovisual translation, machine translation and software localisation, terminology management, video making or digital publishing.

In the translation work experience module, you simulate translation companies by working with local translation businesses and delivering on real commissions to professional standards.

In the second part of the degree, different skills are combined, presenting a choice of two extended translations, or an academic dissertation, or a 13-week internship at a translation company in the UK or overseas.

Language pairs (subject to demand):
German > English
English > German
French > English
English > French
Italian > English
English > Italian
Spanish > English
English > Spanish
Welsh > English
English > Welsh
English > Arabic
English > Mandarin
Why Translation and Interpreting at Swansea?
As the only member of the European Master's in Translation Network based in Wales, Swansea University has an established profile in professional translation. We have industry-standard, state-of-the-art facilities and a robust global network of external organisations to help shape your studies.

The College of Arts and Humanities is based on our inspirational Singleton Park campus, in parkland overlooking Swansea Bay.

Designed to promote individual and collaborative research activity of international standard, the Graduate Centre provides a supportive environment for postgraduate research and taught masters study.

It offers postgraduate training to enhance academic and professional development and facilitates seminar programmes, workshops and international conferences.
Your Translation and Interpreting Experience
You will study a set number of compulsory and optional 20-credit modules on advanced translating and interpreting, before undertaking a 60-credit module on two extended translations, or an academic dissertation, or a 13-week internship at a translation company.

Modules cover advanced translating and interpreting of numerous different languages in different contexts and industries. There are specialist modules for interpreting business, health and law.

In the second part, the extended translations option offers you the chance to develop an area of specialisation. One translation must be technical and performed using a major CAT tool.

The dissertation option can concentrate on a translation studies topic, such as a comparison of two or more published translations, or terminology research in a specialist area, or an investigation into translation technology.

The internship option can be undertaken either in the UK or abroad. Our extensive list of professional contacts is available to you but you must make your own applications and pass admissions tests.
Translation and Interpreting Employment Opportunities
The vocational MA in Translation and Interpreting significantly enhances your career prospects. Over the course of your studies, or your internship, you may make important connections which impact on your future.

Graduates from this course enter a range of different translation and interpreting roles. Many also undertake research degrees and pursue a career in academia.
Entry Requirements
A first degree, normally in Translation, a Language or a related subject, normally an upper second or above (or equivalent). As an alternative, we can accept a minimum of two years of relevant professional experience. Overseas students must be able to demonstrate English language competence at IELTS 6.5. level (or equivalent).
Careers and Employability
Careers and Employability Swansea Employability Academy (SEA) will support you at each stage of your career journey helping you build a bright future.
Our career support services include:
Employability workshops, employers' talks, bespoke events and careers fairs.
Individual advice and guidance from professionally qualified Careers Advisers.
Help with finding jobs, internships, work placements and volunteering opportunities.
Access to information resources on a wide range of career management topics.
Funding to support student internship opportunities and Student Society/Club events.
We also provide help and advice for Swansea University Alumni up to two years after you graduate.
Swansea University was named University of the Year in the 2019 Whatuni Student Choice Awards for the second time in five years. As well as being crowned University of the Year, Swansea University took the top spot in the International category and placed top three in the Postgraduate, and Course and Lecturers categories. The Whatuni Student Choice Awards are voted for entirely by students, with more than 41,000 reviews and comments submitted from more than 160 UK institutions.
In the prestigious Guardian University Guide 2021, we are placed 24th in the UK and have won the Welsh University of the Year title for the second time in three years, cementing our position as Wales' leading higher education institution.
We place our students at the heart of everything. As a result, we achieved a gold rating, the highest rating possible, in the national Teaching Excellence and Student Outcomes Framework (TEF) and are ranked 6th in the UK for student satisfaction in the National Student Survey for 2020.
Our stunning waterfront campuses make us a desirable location for students and staff from around the world, and our multicultural community provides a global perspective, enabling those who join us to develop skills and knowledge that set them on successful and enriching careers.
Last updated Nov 2020
About the School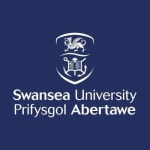 Swansea University is a research-led university that has been making a difference since 1920. The University community thrives on exploration and discovery, and offers the right balance of excellent t ... Read More
Swansea University is a research-led university that has been making a difference since 1920. The University community thrives on exploration and discovery, and offers the right balance of excellent teaching and research, matched by an enviable quality of life.
Read Less