Programme Description

Every company needs employees with expert mathematical skills to inform business decisions. The master's in Mathematics at the YU Katz School focuses on developing your skills in modelling, algorithms, and numerical applications to help you succeed in a variety of industries. In our program, you will use predictive scientific simulations to solve real-world problems.

We start with core mathematical sciences, including probability theory and mathematical statistics, and then continue onto specialized topics, such as nonlinear partial differential equations, geometric analysis, mathematical physics, K-theory and C*-algebras, dynamical systems, network science, computational topology, and data science.

Our Mathematics master follows an apprenticeship model. Students will choose a research project and develop it across multiple semesters under the guidance of a faculty member or industry mentor. Recent research projects have included applications to systems biology, complex networks, topological insulators, and astrodynamics.

The master's in Mathematics is STEM-accredited, making graduates eligible for extended Optional Practical Training to live and work in the United States for up to 36 months after graduation.
Build Models to Drive Business Success
Work with research-active faculty or an industry mentor on real-world simulations.

Capitalize on our New York City location with workshops, seminars, internships, and networking.

Apply your mathematical skills in industries such as finance, technology, pharmaceuticals, bioscience, marketing, energy, insurance, research, or policy.

Earn your degree at a top 100 university according to U.S. News and World Report.
Curriculum
The MS in Math at the Katz School provides the flexibility to customize your curriculum. In addition to traditional coursework, you may also enrol in special topics or design an independent study under the mentorship of senior faculty. You may also choose to specialize in financial mathematics and take courses in the departments of Mathematical Sciences, Economics, Physics, and Computer Science.
Masters in Mathematics students are required to complete ten courses (30 credits) and a thesis or comprehensive project in order to graduate. Students may replace the thesis or project with a written comprehensive exam.
Core Courses
Students are required to complete four of the following courses.
| | |
| --- | --- |
| Courses | Credits |
| Applied Functional Analysis | 3 |
| Complex Variables | 3 |
| Mathematical Modeling | 3 |
| Mathematical Statistics | 3 |
| Ordinary Differential Equations | 3 |
| Partial Differential Equations | 3 |
| Probability Theory | 3 |
| Real Variables | 3 |
| Scientific Computing | 3 |
Electives
Students must choose six elective courses. A partial list of elective courses are listed below but the course offerings each semester may differ.
| | |
| --- | --- |
| Course | Credits |
| Applied Data Science | 3 |
| Computational Science | 3 |
| Computational Topology | 3 |
| Data Science | 3 |
| Dynamical Systems | 3 |
| Mathematics of Finance | 3 |
| Methods of Applied Mathematics | 3 |
| Network Sciences | 3 |
Who Should Apply?
Our program is ideal for motivated individuals seeking a rigorous, yet flexible master's degree in mathematics. The MA will prepare you for a doctoral program or a career in industries such as technology, healthcare, economics, or finance.
Careers
Actuary
Data analyst
Financial analyst
Investment Analyst
Mathematician
Quantitative Analyst
Statistician
Our graduates are prepared to apply to doctoral programs and have been employed by companies including Goldman Sachs, Merrill Lynch, J.P. Morgan Chase & Co., Bank of America, Citigroup, Deutsche Bank, Ernst & Young Actuarial Group, Deloitte & Touche, Travelers Insurance, TIAA-CREF, and many others.
Faculty
The Center for Mathematical Sciences provides a university-wide resource for graduates who have a deep interest in mathematics. The Center prepares students for positions at the frontiers of applied/industrial mathematics. Research at the Center focuses on emerging fields of pure and applied mathematics and the modelling of new technologies. The main activity of the Center is to host extended visits by leaders in various fields of mathematics, as well as shorter visits by talented, younger mathematicians. The Center also promotes the dissemination and popularization of frontier research in mathematics, particularly in fields of interest to students and faculty at Yeshiva University.

Marian Gidea, Ph.D., Professor and Chair
Research Interests include dynamical systems, applications to financial mathematics, mechanics, and mathematical biology.
Last updated Apr. 2018
About the School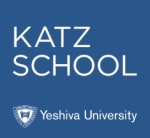 The Katz School at Yeshiva University gives students the opportunity to further their intellectual and professional pursuits and become a part of one of U.S. News and World Report's top 80 universitie ... Read More
The Katz School at Yeshiva University gives students the opportunity to further their intellectual and professional pursuits and become a part of one of U.S. News and World Report's top 80 universities in the United States.
Read Less