MA in Logic and Theory of Science
Programme Description
The program focuses on logic and its applications in the philosophy of science, particularly in the foundations of mathematics, physics, linguistics, and the social sciences. Beyond a few core courses and a joint four-semester seminar series providing a common background to all students, we offer the following four thematic groups of courses: Logic and the Philosophy of Mathematics, Foundations of Physics, Logic in Linguistics, and Models in the Social Sciences – the student has to choose 7 courses offered in these modules.
In general, the program is research-oriented, aiming to prepare students for a Ph.D. program. The program aims at developing the research abilities of the students. Its central part is the Logic and its Applications Seminar at the Department of Logic, where students and staff members together discuss their work in progress. The most often occurring topics of the seminar are set theory and model theory in their philosophical connections, philosophy of mathematics in general, formalization of physical theories, such as special and general relativity within different logical frameworks. Students get acquainted with the research work of the staff of the department and its partners and join a research program in order to write their own thesis. They are required to give two presentations on their work during the two years.
This program is recommended to applicants who are planning to pursue doctoral studies in philosophy, mathematics, physics, linguistics.
This program enables students to apply for doctoral programs in various areas: philosophy, mathematics, physics, linguistics.
Strength of program
The Department of Logic at ELTE has successful cooperation with the Algebraic Logic research division at Alfréd Rényi Institute of Mathematics, Hungarian Academy of Sciences and the Department of Theoretical Linguistics of the Research Institute for Linguistics, Hungarian Academy of Sciences.
The department organizes and hosts two weekly colloquia: the Logic and Philosophy of Mathematics seminar (LaPoM) and the Theoretical Philosophy Forum. Our MA and Ph.D. students regularly and actively participate in these events.
Career opportunities
The program is designed for those who want to continue their studies on the postgraduate level. Our graduates have good prospects for applying to Ph.D. programs in philosophy, mathematics, linguistics, informatics, physics, economics and sociology. Our graduates have become successful Ph.D. students and academics at Eötvös Loránd University and at several universities all over Europe and overseas, including institutions like MIT.
Job examples
Education and research
Teacher
Researcher
Admission requirements
Entry requirements
There are two ways applicants can fulfil entry requirements, (i) or (ii):
Full credit acknowledgement of degree. The applicant holds a university bachelor's degree (BA, BSc or an equivalent college degree) in one of the following fields: Liberals Arts, Sociology, Mathematics, Physics, Applied Economics or Computer Science. Applicants holding such degrees are automatically eligible to enter the program.
Itemized credit fulfillment. Applicants holding a university bachelor's degree (BA, BSc or an equivalent college degree) within the humanities, social sciences, natural sciences, economics, and law are eligible to enter the program if they can show at least 50 credits (or equivalent) of course work spanning the following areas:

Philosophy (especially logic, philosophy of language, philosophy of science, metaphysics).
Mathematics (especially mathematical logic, set theory, universal algebra).
Physics (especially classical mechanics, electrodynamics, quantum mechanics).
Theoretical linguistics (especially semantics, formal semantics, logical foundations of formal semantics, mathematics, logic).
Economics (especially probability theory, economic sociology, mathematical optimization).
Sociology (especially theories of communication, foundations of social theory, organizational sociology).
For the itemized-credit option (ii), a transcript from the applicant's bachelor's degree as well as course descriptions for the 50 credits will be requested.
The educational and outcome requirements are defined by the Ministry of Human Capacities, Regulation No. 18/2016. (VIII. 5.). Details of the application and admission process are defined by the Organisational and Operational Regulations of ELTE.
Language requirements
English - intermediate (C1-level CEFR)
Depending on its (academic) profile, the applicant might be offered preparatory courses if this level of proficiency has not been reached yet.
Documents to submit with the application
Online application form
Secondary school certificate
Notarized copy only on request.
Bachelor-level degree
An official copy of your completed Bachelor degree
Transcript of records
CV
In English, in MS Word format with one low resolution photo
Motivation letter
A maximum of 500 words.
Essay
5-15 pages total. This can be: an essay or parts thereof; alternatively, a thesis chapter or parts thereof. Please submit a minimum of 5 and a maximum of 15 pages (single spaced).
Copy of the main pages of the passport (needs to be valid)
Scanned, in colour all personal details and expiry date must be shown. Passport must be valid.
Copy of application fee transfer
Copy of the Entrance exam fee transfer
Language certificate
Official test results or certificate must be provided; see program specific proficiency requirements.
Other: An official English translation of the certificates and the records if the language of the original is not English.
Optional documents for admissions
Research Proposal
Please consult with the coordinating department for more information
Letter of Reference
Also called "Letter of recommendation." From a former instructor and/or employer.
Letter of Authorization
If the applicant uses the services of a non-contracted third party during the application process, a Letter of Authorization must be signed. Applications will not be processed without.
Application procedure
The application starts in the online application system. Students need to register in the system, fill in the online application form, upload the required documents and follow the instructions during the application process.
Applications will only be processed if the application fee (150 EUR; non-refundable) has been transferred to the Faculty's bank account. For further information regarding fee transferring please visit the Faculty's website.
Results and the official decision will be announced in the application system.
Last updated Feb 2020
About the School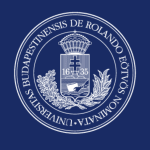 Eötvös Loránd University (ELTE) - in terms of student and staff number, quality of education and research, and its international relations - is a prestigious institution of public higher education in ... Read More
Eötvös Loránd University (ELTE) - in terms of student and staff number, quality of education and research, and its international relations - is a prestigious institution of public higher education in Hungary, operating continuously since its inception in 1635. As a top-ranked research university in Hungary, it is the most popular higher education institution among applicants as well as alma mater of five Nobel laureates and leading figures in technology, public policy, and culture in Hungary.
Read Less