Read more about this programme on the school's website
Programme Description
The programme is tailored to enable students to learn both the general principles and philosophy of law in Europe as well as give detailed knowledge and skills in specialised areas: European Union and International Law and Law and Technology.
The programme enables you to get basic knowledge about private and public law and study and research in detail newer areas of law, such as European Union law, intellectual property law, information and communication law, environmental and planning law, municipal law, e-voting regulation, data protection law, human rights law and other areas.
Curriculum
The faculty – Department of Law members, who come from Estonia, Sweden, Ukraine, Bosnia and Herzegovina, Columbia, Australia, India, the UK and the USA, include highly qualified legal academics and legal practitioners from international law firms (Tark, Grunte and Sutkiene, Glimstedt, MAQS, etc.), public officials, public prosecutors, trial lawyers and judges.
Why this programme?
Participation in international moot court competitions, research projects and different networks (e.g., European Law Faculties Association, International Association of Law Schools, etc.)
Internationally recognised lecturers (professor Katrin Nyman-Metcalf, professor Tanel Kerikmäe, Associate Professor Lehte Roots, etc.) who received their doctoral degrees from Uppsala, Helsinki, Florence, Bremen and elsewhere.
Future career
Taught by international faculty, graduates of Tallinn Law School have excellent career prospects in the public and private sectors, at international organisations and European institutions, such as the European Commission, ministries and regulators, patent offices or as corporate lawyers in the rapidly growing high-technology field.
Students say
"After my studies at Tallinn Law School, I joined the Business Security and Legal Compliance team in an international telecommunications company, Tele2, and undertook the challenges of working as an in-house lawyer. For a lawyer, working in the rapidly changing telecom industry offers a wide range of challenges, both exiting and demanding, to tackle on a daily basis for which the studies in Tallinn Law School has prepared me well. The future seems bright with many interesting opportunities ahead!" Rudolf Penu Alumnus of Law and Technology
"The atmosphere in Tallinn Law School was always very positive and encouraging towards the research of novel topics and technologies, which lead me to writing my masters' thesis about a new and emerging field of 3D printing technology and copyright regulation. It is possible to learn about the history of law in every traditional law school, but Tallinn Law School offers a great insight to future technologies, trends and regulations and generates valuable experts on fields that are currently emerging. I am now a participant in a leadership program organized by the Government Office of Estonia, which allows me to get an overview of the Estonian public sector by rotating between different ministries and institutions during a 22 month time period. I'm currently working in the Estonian Ministry of Justice as an adviser on the field of public e-services and IT." Paula-Mai Sepp Alumna of Law and Technology
Admission
Students for TalTech international study programmes are admitted based on the admission threshold. By the motivation letter and interview, candidate's English, skills of expression, analysing and argumentation are evaluated. Max score is 10 points. An applicant who receives a minimum of 5 points is admitted.
Programme specific requirements
Bachelor's degree or equivalent with at least 36 ECTS in law courses
Candidate must have passed at least 36 ECTS from the following courses:
EU Law
Constitutional Law,
Administrative Law
Civil Law
Contract Law
Criminal Law
Property Law
Titles of the courses can vary depending on the study programme a candidate has passed. The content of the courses will be evaluated by the faculty.
In order to qualify for the studies at Tallinn University of Technology, an applicant has to have at least 60% of the highest possible CGPA.
Motivation letter
A motivation letter must consist of the profound answers to the following questions (max 300 words per question):
Explain your interest in the law. Describe your professional goals and explain how the degree programme you are applying for supports your professional profile. Which specialization of the programme you are applying for and explain why specifically this specialization interests you. (0-2 points)

Describe your previous education how does your academic background fit to the degree program you are applying for? Evaluate your previous knowledge and skills gathered during your previous education, how they would be useful in your studies in the law programme. (0-2 points)
NB! It is important to properly cite and reference any sources used in your motivation letter (quotations, publications, ideas etc. that are not your own). Neglecting the rules of referencing and citation is considered plagiarism and will result in the disqualification of your application.
Online interview
Aspects evaluated during the interview:
What is the interest of the candidate to the law?
What area interests the candidate most and why?
How candidate sees his/her future professional career?
Why candidate has decided to study at the Tallinn University of Technology?
Why the candidate finds the programme offered attractive?
Why the candidate believes that he/she is the right person for this programme? (0-2 points)
What is the knowledge of the candidate about the problems concerned law? (0-2 points)
What does the candidate know about the role of the lawyer and the professional ethics/moral of the lawyer? (0-2 points)
Duration of the interview is 15-30 minutes.
Last updated Apr. 2020
About the School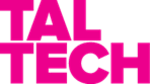 A vision of today's society is innovative, entrepreneurial, technologically advanced, and open to the world, and this is what Tallinn Unversity of Technology (TalTech) is applying for through internat ... Read More
A vision of today's society is innovative, entrepreneurial, technologically advanced, and open to the world, and this is what Tallinn Unversity of Technology (TalTech) is applying for through internationally high-level studies and research.
Read Less