Read more about this programme on the school's website
Programme Description
The aim of the program is to train experts, who, in possession of their human, economic and developed interdisciplinary approach, are able to make detailed analyses, to find global and special correlations and to carry out advising and assessing activities in the world of organizations, work, employment, and education. They apply their professional skills, support the macro-level processes of human resource management and education according to the different professional requirements of the given workplace. They are able to identify special professional problems and define practical solutions to them. They provide help for individuals to make career planning decisions. Their advising activity is determined by their knowledge of the HR market and organizational processes. They are prepared to continue their studies in a Ph.D. program.
Strength of program
The program is two-folded: it integrates different but closely interconnected disciplines: psychology, economics/ human resource management, educational studies and relies heavily on partners that offer a "real-life" insight into the profession. We train experts who, at the end of the program, are able to make detailed analyses, find general and specific correlations in the world of organizations, work, employment and training, and who can carry out counseling and assessing activities incorporating their HR and economic studies applying their interdisciplinary attitude.
Career opportunities
Those who graduate from the Human Resource Counselling MA program can find advising and career consultant positions both in the public and in the private sectors in human resources, registry offices, career centres, temporary agency work, in organisations dealing with youth's career orientation or adults' career advice, and in recruiting and selection at head hunter or consulting companies.
Job examples
Human resource counsellor
Learning and development manager
HR recruitment specialist
Admission requirements
Entry requirements
Applicants must hold a university Bachelor's degree (or an equivalent college degree) in the fields listed below or a university Master's degree:
Fully recognized BA studies (full credit acknowledgement): Andragogy and Community Management BA degree, a college degree in Cultural Management, Human Resource Management, Labour Counselling, Pedagogy, Psychology, Human Resources, Sociology, Political Sciences, Computational Librarian, Cultural Anthropology and the BA degrees of teacher education. Bachelor's Degree in Psychology, Education, Special Education, Sociology.
Conditionally recognised BA studies: any Bachelor's or Master's degree program in case the applicant possesses 30 credits in the following fields: essential studies related to humanities: pedagogical, psychological, philosophical and ethical studies; adult education studies; communicational science-related studies, communication development; information technology, library studies; essential studies related to social sciences: social studies, sociology, anthropology, political sciences; economic and legal studies. The condition of admittance is that the applicant should possess a minimum of 15 credits from these studies, the missing 15 can be obtained during the first semester of the applied program.
This program is not available for Hungarian citizens.
If the applicant takes their final examination during the current semester, and their degree certificate (diploma) is not issued before the last application deadline, a certification is required, which verifies that the applicant will presumably receive a degree. In case of being accepted as a student, however, the applicant must present the diploma upon enrolment at the latest.
The educational and outcome requirements are defined by the Ministry of Human Capacities (Regulation No. 18/2016. (VIII. 5.)). The details of the application and admission process are defined by the Organisational and Operational Regulations of ELTE.
Language requirements
A minimum level of language proficiency (oral) (A1-C2): C1
A minimum level of language proficiency (written) (A1-C2): C1
Further comments:
The language of instruction for the entire program is English, so a very good command of English is required during the oral entrance exam and throughout the whole program. The language knowledge is assessed and evaluated during the interview, the Faculty of Education and Psychology doesn't require an official language certificate.
Documents to submit with the application
Online application form
Bachelor-level degree
Transcript of records
CV
Motivation letter
The letter should contain approximately 2000 characters. You should explain your experiences and ideas, how you met psychology and why you thought this profession would be suitable for you, what your aim is with the MA degree, how you would imagine your career, which area you are interested in, what further studies you are planning.
Copy of the main pages of the passport (needs to be valid)
Copy of application fee transfer
Entrance exam fee
Reference work
It can be any paper written in English by the applicant connected the field of human resources counseling (BA thesis extract, a research paper, a seminar paper, a research report, a published journal article or a book chapter, a case study, a literature review, etc.) Either a new paper or an improved version of an earlier work can also be written for the current application. The ideal length should be between 5-15 pages - excluding references and the appendices. There are no special requirements concerning the format.
An official English translation of the certificates and the records if the language of the original is not English.
Application procedure
The application starts in the online application system. Students need to register in the system, fill in the online application form, upload the required documents and follow the instructions during the application process.
Last updated Jun 2020
About the School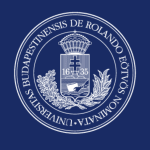 Eötvös Loránd University (ELTE) - in terms of student and staff number, quality of education and research, and its international relations - is a prestigious institution of public higher education in ... Read More
Eötvös Loránd University (ELTE) - in terms of student and staff number, quality of education and research, and its international relations - is a prestigious institution of public higher education in Hungary, operating continuously since its inception in 1635. As a top-ranked research university in Hungary, it is the most popular higher education institution among applicants as well as alma mater of five Nobel laureates and leading figures in technology, public policy, and culture in Hungary.
Read Less