Programme Description
About
Processes of development, change, and globalization in Latin America, Asia, and Africa are playing an increasingly important global role in this day and age. The interdisciplinary master's programme "Development Studies" addresses the causes, conditions, and consequences of such processes. Here you have the chance to look at "development" from different perspectives, to link methodological and theoretical approaches, and to detect connections between social, political, and spatial conditions. During your studies, you will gain the ability to analyse development problems and processes of global and local change, to discuss them in consideration of theories from the social sciences and economics, and to apply them in practice as part of a project focussed unit of study.
Profile of the Master's Programme
The programme of study combines courses in development sociology and politics, geography, and economics. On this basis, students acquire subject-specific as well as interdisciplinary and practical skills. The University of Bayreuth's research focuses on Africa and its diverse research on the Global South give you access to extensive expertise. You benefit from the close integration of the departments involved while having the freedom to choose your own area of emphasis to be pursued in development sociology or politics, geography, or economics. Thanks to the programme's interdisciplinary approach, you will be alert and open to the theoretical and methodological diversity that you will encounter again and again, even in practical work in the field of development. This will, in turn, enable you to better understand and assess complex development processes.
Double Degree in Geography: Bayreuth & Bordeaux
The Universities of Bayreuth and Bordeaux Montaigne offer three Development Studies students with the specialisation in Geography per year the opportunity to obtain a double degree. Equally, three places are offered to students of 'Géographie – Études du Développement' in Bordeaux.
Fields of Employment
The range of international areas of activity open to development experts is immense and continues to grow as the Global South gains more and more economic and political significance. Examples include:
Institutions active in development cooperation or with strong ties to the Global South, from ministries and national development agencies to the United Nations
Private organizations active in development cooperation such as Brot für die Welt, Care, Caritas, Oxfam, or Welthungerhilfe
Internationally active businesses in industry, trade, and finance
Industry federations: chambers of foreign trade and business associations
Media and cultural institutions
Admission Requirements
A bachelor's degree from the University of Bayreuth in Applied African Studies, African Culture & Society, International Economics & Development, African Development Studies in Geography, Philosophy & Economics, or Geography (final grade "2.5" or better), or an equivalent degree awarded by another university
At least four weeks of practical experience abroad dealing with development
English language skills (C1) and – for international students – demonstrated skills in the German language
Last updated Nov 2018
About the School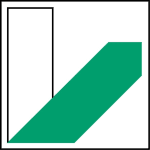 As one of Germany's youngest universities, we are able to operate in an unbiased, self-confident spirit of academic freedom, scientific progress, and social responsibility. In line with our vision, o ... Read More
As one of Germany's youngest universities, we are able to operate in an unbiased, self-confident spirit of academic freedom, scientific progress, and social responsibility. In line with our vision, our top priorities are individual supervision, maintaining high academic standards, and creating programmes of study that take current research into account. Our interdisciplinary focus and the innovative collaboration between many of our disciplines are key features of Bayreuth's research culture.
Read Less