Programme Description
The general goal of the program is to give relevant knowledge to students about the common universal human characteristics and values in their diverse and complex manifestations from the perspective of cultural anthropology.
Cultural anthropology is based on critical and interpretative thinking and uses the approaches and methodology of social sciences. Cultural anthropology has an applied perspective; methodologies include interpretation and field research. Critical anthropological thinking and fieldwork experiences help the students understand the differences and difficulties of social interactions, cultural and intercultural communication and their significances in a sensitive and interpretative way.
Using professional competencies acquired in the program, as fieldwork experience, practicing anthropological skills, interpretive thinking, inter-cultural mediation, the students will be able to apply their knowledge and skills in decisions of the social and economic life, international relations and communication, as well as in their professional career.
Strength of program
One of the main strength of the program is the great variety of courses, covering several areas of cultural anthropology. Our graduates will have a broad knowledge of many areas of cultural anthropology. Besides offering an introduction and basic foundation in many areas, some of the subjects lead to up-to-date research results.
Most of the teachers of the program have international teaching experience and they regularly give classes also at foreign universities. Young anthropologists, bringing in freshness and new momentum, are also involved in the program. Our instructors all have scientific degrees and a good research record. Examples show that graduating from our program is a very good starting point for doctoral or (at a later stage) postdoctoral studies.
The program has a special friendly atmosphere. The students and professors have free and fraternal professional relationships. The cooperation between students and professors is very strong.
Structure
Compulsory Courses
Introduction to Cultural Anthropology 1-2
History of Cultural Anthropology – An Introduction
Anthropological Theories and Methods 1-5
Fields of Anthropology
Anthropology of Religion
Anthropology of Economics
Social Anthropology
Political Anthropology
Anthropology of Aesthetics
Anthropology of the Cultures of the World
Anthropology of Africa
Anthropology of America
Anthropology of Australia and Oceania
Anthropology of Asia
Anthropology of Europe
Practice of Anthropology
Research Related Ethical Issues in Cultural Anthropology
Analyzing Research Strategies
Techniques of Anthropological Fieldwork
Fieldwork-preparation
Academic Thesis Seminar
Fieldwork
Elective Courses
Thesis
Career opportunities
Career opportunities of our students embrace scientific-academic, applied and practicing anthropological perspectives.
Cultural anthropologists are applied in non-governmental organizations. Some of them have also found job possibilities in market research and multinational companies. Others work as social workers, social politicians or members of social developments.
International companies look for anthropologist employees who have skills of working in a multicultural environment and cooperation with colleagues from the different cultural background. Several former students of us work recently in communication fields, they can be found in communication companies, communication departments, and media.
More students have become journalists, reporters, and editors in different media.
In summary, career opportunities for anthropologists have been increasing in the last few years, because more and more social institutions, multinational companies and organizations have realized the importance of intercultural sensitivity and knowledge. The acquired knowledge, experience, and skills for the students of the program will guarantee their success in the above-mentioned carrier fields beside the academic carrier possibilities.
Job examples
Academic researcher
Market researcher
International aid/development worker
Social researcher
Also work in the public and not-for-profit sectors, all branches of the Civil Service, local government, charities, central government bodies, universities, international organizations, museums, and voluntary organizations.
Admission requirements
Entry requirements
Applicants must have a BA/BBA degree in any of the following areas: Social Science, Communication and Media Science, International Studies, Political Studies, Social Work, Sociology, Social Pedagogy, Cultural Anthropology, Political Science, Community Coordination, Ethnography, Roma Studies. In the case of other bachelor degrees: individual consideration.
Language requirements
A minimum level of language proficiency (oral) (A1-C2): B2
A minimum level of language proficiency (written) (A1-C2): B2
Further comments:
Advanced English language knowledge is required. Language knowledge is assessed and evaluated during the interview. (No official language certificate is required for the program, it is only a recommendation.)
Documents to submit with the application
Online application form
Record of the final two years in secondary school
Bachelor-level degree
Transcript of records
CV
Motivation letter
Copy of the main pages of the passport
Copy of application fee transfer
Application procedure
The application starts on the online application system. Students need to register in the system, fill in the online application form, upload the required documents and follow the instructions during the application process.
After considering the applications, we will inform the applicants about the exact date of the examination that will be organized via Skype. After the interview, applicants will be notified by e-mail about their acceptance or refusal. The successful applicants will be requested to pay the first year's tuition fee in order to get an acceptance letter.
Hungarian students can apply through Felvi.
Last updated May 2020
About the School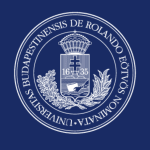 Eötvös Loránd University (ELTE) - in terms of student and staff number, quality of education and research, and its international relations - is a prestigious institution of public higher education in ... Read More
Eötvös Loránd University (ELTE) - in terms of student and staff number, quality of education and research, and its international relations - is a prestigious institution of public higher education in Hungary, operating continuously since its inception in 1635. As a top-ranked research university in Hungary, it is the most popular higher education institution among applicants as well as alma mater of five Nobel laureates and leading figures in technology, public policy, and culture in Hungary.
Read Less