Read more about this programme on the institution's website
Programme Description
Small class size workshops with internationally recognized faculty
The Shaindy Rudoff Graduate Programme in Creative Writing is a magnet for English-speaking Israelis, as well as Jews and non-Jews from around the world. The two-year program, housed in the Department of English Literature and Linguistics at Bar-Ilan University, offers an MA in English Literature with specializations in Literary Fiction, Poetry, or Creative Nonfiction.
Located on the outskirts of Tel Aviv and only an hour's bus ride from Jerusalem, Bar-Ilan University enjoys a diverse student body.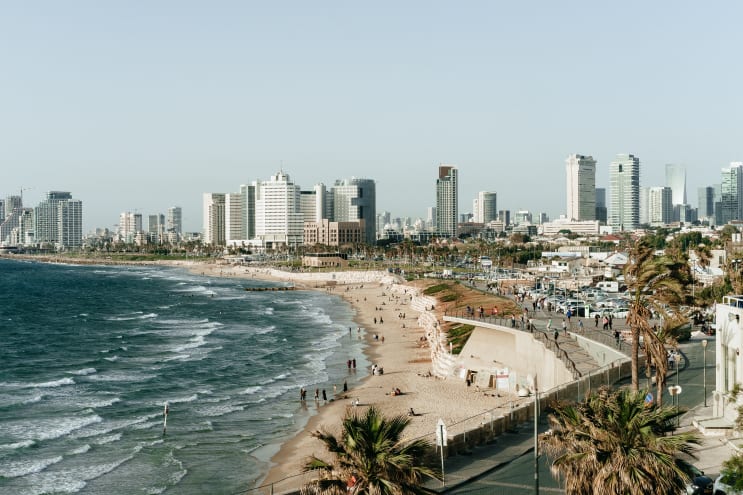 Adam Jang / Unsplash
Students in the program range in age from 21-71 and come from all over the world. Though the Programme explores the long tradition between Judaism and writing, there are no agendas, only the pursuit of good writing. Our students and visiting writers often experience their time in the Programme as a life-changing period.
The Programme organizes biennial conferences and sponsors informal gatherings with writers in Jerusalem and Tel-Aviv.
Permanent Faculty: Marcela Sulak, Evan Fallenberg, William Kolbrener, Ilana Blumberg, Michael P. Kramer, and Dalia Rosenfeld
Past visiting instructors have included Jane Bernstein, Joseph Skibell, Melvin Jules Bukiet, Atar Hadari, Joan Leegant, Bret Lott, Jonathan Wilson, Steve Stern, Mark Mirsky, Risa Miller, Tony Eprile, Abby Frucht, Assaf Gavron, and Jennie Feldman.
Visiting writers have included Alicia Ostriker, Erika Meitner, Ilana Kurshan, Rachel Kadish, Sana Krasikov, Joseph Skibell, Max Apple, Eva Hoffman, Gerald Stern, Aharon Appelfeld, Etgar Keret, Rebecca Goldstein, Peter Cole, Adina Hoffman, Dara Horn, Nathan Englander, Ethelbert Miller, Marita Golden, David Bezmozgis, Joy Katz, Phil Schultz, Todd Hasak-Lowy, Meir Shalev, Rodger Kamenetz, Assaf Gavron, Robin Hemley, Michael Collier, Roya Hakakian, Sarah Van Arsdale, and Peter Bricklebank. Gabrielle Calvocoressi, among others.
The Programme is named in loving memory of Shaindy Rudoff (1966-2006) whose vision and dedication made the Programme possible.
We hope you will consider joining this extraordinary writing community.
The program acknowledges with respect the contribution of our founders Shaindy Rudoff, z"l, Michael P. Kramer, Sharon Friedman, Allen Hoffman, Linda Zisquit, and our benefactors Sheldon, z"l, and Hedda Rudoff.
Admission and Costs
The Shaindy Rudoff Graduate Programme in Creative Writing accepts a diverse student body from around the world. We have welcomed students of all ages from Australia, Zimbabwe, South Africa, the United States, Canada, India, Ireland, Germany, Finland, Denmark, Brazil, the UK and, of course, Israel.
All applicants must have a Bachelor of Arts degree or equivalent. Students who did not major in English literature or a related field as undergraduates or graduates may be asked to take up to two prerequisite courses (hashlamot) from the Department of English Literature and Linguistics
. Their cost is not included in the standard tuition fees.
Application Instructions
A. Step One: Applying to the Creative Writing Programme
Application Form: Fill out and submit the Department's Shaindy Rudoff Application Form.
Additional materials required: Along with the form, please submit the following:

Writing sample – 20-30 double-spaced pages in 12 pt. font for application to the fiction and creative non-fiction tracks; or, 10-15 poems for the poetry track. Make sure your name is on each page.
Recommendation letters – Send via email or mail two letters of recommendation from teachers or employers. They must be on letterhead and signed.
Transcript – please include an official transcript for all your undergraduate and graduate work.
Your application will be processed only when all these items are received.
Your application will be considered by the Shaindy Rudoff Creative Writing Programme. If you receive a notice of acceptance from us, you should then apply to the Bar-Ilan University MA committee. Please do not apply to the MA committee without being first accepted to the program.
B. Step Two: Applying to Bar-Ilan University's MA committee
After receiving notice of acceptance, please fill out the MA Committee's Hebrew online application, which includes an application fee of 485 NIS.
Yoav Aziz / Unsplash
Costs
Application Fee: NIS 485 or equivalent.
Tuition: The tuition for Israelis is determined by the Government of Israel. Students are charged according to the number of classes they take each semester. At the end of the two-year period, the initial summer workshop is considered part of the tuition. If a student does not finish the thesis within two years, s/he must ask for an extension from the M.A. Committee and pay at least another 10% of the annual tuition for that year.
If a student is required to take extra, prerequisite courses (hashlamot) due to a lack of background in English literature at the undergraduate level, the tuition will be higher.
In addition to tuition, students coming from abroad must consider the following expenditures:
Transportation to and from Israel;
Housing
Health insurance
Food- hot kosher meals can be purchased at the university cafeteria for approximately $8-10;
Transportation

A one hour round trip bus ride from Jerusalem costs approximately $9;
A 20-minute round trip bus ride from Tel Aviv costs approximately $3.50.
For new immigrants to Israel: In the past, The Jewish Agency has paid full or partial tuition for new immigrants. Please consult with The Jewish Agency and The Student Authority for their current policy.
The Association of Americans and Canadians in Israel (AACI) is also a good source of information for immigrant students.
Stipends: Bar-Ilan University offers a few tuition scholarships to students on the basis of merit during their second year.
Last updated May 2020
About the School
Bar-Ilan University, founded in 1955, was one of the first comprehensive research universities to be established in Israel. From 70 students to 17,000, its milestone achievements in the sciences and ... Read More
Bar-Ilan University, founded in 1955, was one of the first comprehensive research universities to be established in Israel. From 70 students to 17,000, its milestone achievements in the sciences and humanities have made an indelible imprint on the landscape of the nation. The university has 8 faculties: Jewish Studies, Medicine, Engineering, Law, Life Science, Exact Sciences, Social Sciences, and Humanities. These faculties are active partners in national science and technology initiatives.
Read Less