MA in Arts & Culture Management
Home ›
MA ›
Arts ›
MA in Arts & Culture Management
Read more about this programme on the school's website
Programme Description
Training of excellence, internships, career service, international networking and many others benefits for your professional and personal development. Teaching formulas for every demand.
The Rome Business School's MA in Arts and Culture Management is an exclusive programme designed for motivated international participants aiming at getting world-class competencies and at developing a successful global career in the fields of arts and culture.
Attendees will receive advanced managerial expertise, anchored in the international context, thus becoming ready to excel as modern cultural managers and innovative leaders in the field of the creative industries. This programme's quality teaching, its international internship opportunities and its career and networking services all contribute to make this Master's Degree the perfect fit for anyone who is looking to rise to the top in the world of arts and culture management.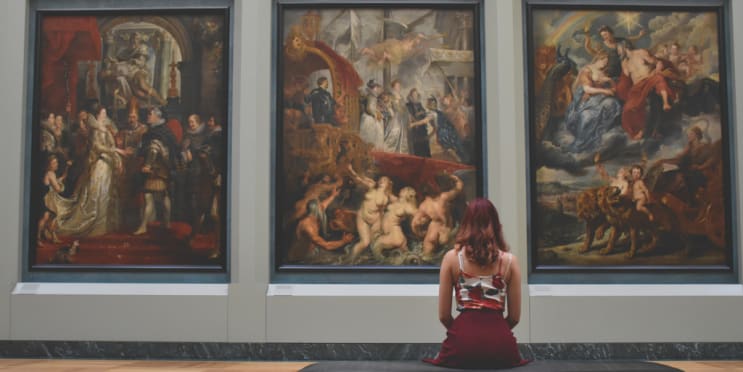 Target recipients
The MA in Arts and Culture Management is designed both for those who are seeking their first exposure to the world of arts, culture, media and entertainment management, and for those who are already working in these environments but intend to expand and update their knowledge.
Participants are typically:
Graduates interested in leading and managing creative organizations operating in the performing arts (theatre, dance), heritage sector (museums, historic sites), and communication and entertainment (film, music, publishing, radio and television) industries;
Marketing and communication professionals who want to improve their knowledge in the arts and culture environment;
Managers working in a variety of professional environments who want to improve their skills in the creative industries;
Entrepreneurs who want to either start an activity related to the arts and culture or to increase their knowledge and to improve the results of their existing organizations.
Structure (12 months)
The Rome Business School's MA in Arts and Culture Management, available either on-campus or through distance learning, is structured in:
Six months of lectures (twice a week)
Six months dedicated to international internships and project work
1 visit at international companies and organisations a week
Integrative cultural programme
Seminars and events
International Internships And Career Service
Attending this Master's Degree course entitles to:
International internships at leading companies and organizations;
Inclusion of your CV in the Rome Business School's database and its distribution to businesses, organizations and head hunters belonging to the Rome Business School's international network;
A free CV review;
Support in the management of job interviews;
Networking meetings with international managers, professionals and business owners;
A personalised search and flagging service for the best job opportunities in Italy and abroad.
World Class Teachers
The Master's Degree course faculty is made up of highly selected international university professors, trainers and business managers, drawn from a variety of operational and professional fields and thus able to bring to the table a rich array of up-to-date experiences and competencies. The teaching approach is aimed at the acquisition of know-how, thus at transferring competencies truly useful for the attendees' professional development.
Entry requirements
All applicants must have a three-year degree (or be near completion). Those with relevant professional qualifications or extensive professional experience will also be considered.
Applicants for English-taught Masters must demonstrate English language proficiency.
For both the on-campus and distance learning options and in order to ensure a high quality training course, classes can consist of a maximum of 20 attendees.
Grand Tour of Italy
"Nothing so liberalizes a man and expands the kindly instincts that nature put in him as travel and contact with many kinds of people." – Mark Twain
The 'Grand Tour', that extended journey to Italy undertaken mainly by British but also French and German aristocrats in the eighteenth century, was a mandatory part of a young nobleman artistic and intellectual education, and each came back with a particular and personal view of the experience. Italy was seen as the cradle of Western civilization, the source and home of all that was reckoned to be significant historically, aesthetically, politically, religiously and, above all, for collecting: antique sculpture, Old Master paintings, furniture, textiles, jewelry, contemporary sculpture and painting.
Why you should participate and travel with us
to have the opportunity to acquire a wider and complete view about the best practice of the creative industries by visiting important cultural sites and art organisations;
to have the unique chance, for each city, to meet and talk with cultural
managers that will introduce his/ her role and the challenges he/ she has to
to have a proper understanding of the Italian Heritage declined as balanced
mix of art and culture, tradition, culinary experience and landscape.
to enjoy Italy as a real insider!
Last updated Feb 2020
About the School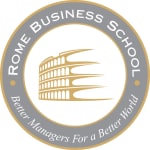 The Rome Business School is a Rome, Italy, based Institute of excellence devoted to managerial training and research, which operates internationally, with alumni hailing from more than 140 countries w ... Read More
The Rome Business School is a Rome, Italy, based Institute of excellence devoted to managerial training and research, which operates internationally, with alumni hailing from more than 140 countries worldwide.
Read Less