MA International Political Economy
Home ›
MA ›
MA International Political Economy
Programme Description
Course Details
Gain a comprehensive understanding of the impact of globalization and of the challenges the process of deeper economic integration presents.
You will analyse diverse issues such as the changing nature of international competition, trade, migration and global governance. You will expand your knowledge of the modern political economy and explore global consumption as an engine of growth. You will debate the 2008 financial crisis, discussing how it began, the definition of crisis and how the world responded.
You will gain an understanding of how international political economy differs from economics. As well as measuring economic growth, you will also understand its distribution of costs and benefits, together with its social, political and environmental impact.
This is an opportunity for you to embrace and scrutinize aspects of politics, sociology, history, philosophy, and geography in relation to economic globalization.
Research Excellence Framework 2014
Research Excellence Framework 2014: our University demonstrated strength in five emerging areas of research which it entered into the assessment for the first time, including social work and social policy.
Course Benefits
Our course is aimed at students who already work or have aspirations to pursue careers in campaigning organizations, internationally oriented Non-Governmental Organisations, international organizations and government departments, as well as graduates interested in the further academic study.
Like all our courses, our MA incorporates employability, personal effectiveness and the development of research skills throughout our modules. You will also benefit from our links with relevant stakeholders and employers and will have access to the diverse and research-active teaching team drawn from across our University.
Entry Requirement
Applicants should either have at least a second class honours degree in the cognate subjects of Sociology, Politics, Economics, Philosophy, Religious Studies, Human Geography, History, Business Studies, Criminology, Journalism, Media Studies, Anthropology, Education Studies, Peace Studies, European Studies, International Political Economy, Social Work, Law, Social Sciences, Social Policy, Development Studies, Events Management, Marketing, Security Studies or International Relations, at least a second class honours degree in a non-cognate subject supported by evidence of an aptitude for the subject applied for, or have equivalent experience or training, normally from within the work environment. All applications should be supported by a reference, either academic or professional. All applicants should satisfy our University English language requirements.
IELTS:
IELTS 6.0 with no skills below 5.5, or an equivalent qualification. The University provides excellent support for any applicant who may be required to undertake additional English language courses.
MATURE APPLICANTS
Our University welcomes applications from mature applicants who demonstrate academic potential. We usually require some evidence of recent academic study, for example, completion of an access course, however recent relevant work experience may also be considered. Please note that for some of our professional courses all applicants will need to meet the specified entry criteria and in these cases work experience cannot be considered in lieu.
VERIFY YOUR QUALIFICATIONS
If you are an international student, we can help you to compare and verify your qualifications. Please contact our International Office on +44 (0)113 812 1111 09.00 to 17.00 Mon-Thurs / 09.00 to 16.30 Fri GMT or email internationaloffice@leedsbeckett.ac.uk.
NEED TO IMPROVE YOUR ENGLISH LANGUAGE SKILLS?
Don't worry if you don't have the level of English required for your chosen course. We offer a wide range of courses which have been designed to help you to improve your qualifications and English language ability, most of which are accredited by the British Council.
Job Prospects
Employment opportunities are available in the UK and overseas working for Non-Government Organisations, the public sector, international organizations and the media. Employers will value your ability to think and work independently and challenge conventional wisdom in order to solve complex problems. Our expert staff is well associated with many major organizations, which will benefit you when looking for a career in this field.
Government Policy Advisor
Economist
Social Researcher
Careers Advice
Our dedicated Jobs and Careers team offers expert advice and a host of resources to help you choose and gain employment. Whether you're in your first or final year, you can speak to members of staff from our Careers Office who can offer you advice from writing a CV to searching for jobs.
Fees and Funding
EU and UK Students
The tuition fee for the year is £5950. The amount you will pay may increase each year to take into account the effects of inflation.
International Students
The tuition fee for the year is £11500. The amount you will pay is fixed at this level for each year of your course.
Facilities
Library
Our Library is open 24 hours a day, seven days a week, every day of the year, providing you with access to specialist books and journals, learning spaces, computers, multimedia facilities and media equipment hire. Tens of thousands of our Library's digital resources, including ebooks, ejournals, and databases, can be accessed online at a time and place to suit you.
Gym and Sports Facilities
Keeping fit is easy at Leeds Beckett - our fitness suites are easy to get to, kitted out with all the latest technology and available to all sports members.
Last updated Jan 2020
About the School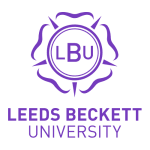 Studying at Leeds Beckett University you will be in the centre of an exhilarating community and be part of a social and economic environment that is shaping the city of Leeds for the future.
Studying at Leeds Beckett University you will be in the centre of an exhilarating community and be part of a social and economic environment that is shaping the city of Leeds for the future.
Read Less