MA International Communication
Home ›
MA ›
MA International Communication
Programme Description
Course details
Become an effective communications practitioner with the expertise and confidence to work in an international setting. You will learn how to work with clients to produce practical communications solutions in the private, public and voluntary sectors all over the world.
The course is delivered by four European universities? Leeds Beckett University, Hanze University of Applied Sciences in the Netherlands, IULM in Italy and Vilnius University in Lithuania ? which all specialise in professional communications and public relations.
You will choose whether to study your first or second semester at Leeds Beckett University, where you will benefit from being taught at one of the most established centres for education and research in the field of public relations in Europe. You will spend your remaining semesters at a partner university, specialising in areas of expertise specific to that university. You could also take an optional industry placement in your final semester.
Course Benefits
The four partner universities formulate a consortium, named after Prof Geert Hofstede, a pioneer and international leading scholar in the field of international communication. You will fully benefit from the collective expertise of the four European partner universities and their international networks both in academia as well as in professional practice. Those of you taking the first semester at our University will benefit from being taught in an English language culture at the biggest and most prestigious centre for public relations education in Europe.
The concept of competency-based learning is at the heart of the curriculum. This means that you are equipped to become a reflective practitioner with the transferable competencies and skills needed for your employability and on-going personal development. The content and learning experience of the course enables you to apply your knowledge and skills directly in professional practice. To enhance your employability, you can also take an optional industrial placement in semester three.
We have a dedicated employability and placements office to support you and provide you with access to a wide range of vacancies from local, national and international employers. Pre-placement guidance and seminars are available on topics such as CV and letter writing, how to succeed at interview, assessment centres and psychometric tests.
Entry requirements
The entry requirements for this course are set by the Geert Hofstede Consortium, please refer to their website at this link for further details. All applicants should satisfy our University English language requirements.
English Language Requirement: IELTS 6.5 with no skills below 5.5, or an equivalent qualification. The University provides excellent support for any applicant who may be required to undertake additional English language courses.
MATURE APPLICANTS
Our University welcomes applications from mature applicants who demonstrate academic potential. We usually require some evidence of recent academic study, for example, completion of an access course, however recent relevant work experience may also be considered. Please note that for some of our professional courses all applicants will need to meet the specified entry criteria and in these cases work experience cannot be considered in lieu.
If you wish to apply through this route you should refer to our University Recognition of Prior Learning policy.
Please note that all applicants to our University are required to meet our standard English language requirement of GCSE grade C or equivalent, variations to this will be listed on the individual course entry requirements.
Job Prospects
Upon graduating, you will be a skilled communications professional with the expertise to work in a variety of industries anywhere in the world. Whether you secure a senior manager position or work as a consultant, you will be able to anticipate change and create and manage innovative solutions to a wide range of communication problems.
International PR Consultant
International Communications Manager
International Marketing and Communications Executive
International Public Affairs Consultant
Careers Advice
Our dedicated Jobs and Careers team offers expert advice and a host of resources to help you choose and gain employment. Whether you're in your first or final year, you can speak to members of staff from our Careers Office who can offer you advice from writing a CV to searching for jobs.
Fees and Funding
EU and UK Students
The tuition fee for the year is £5950. The amount you will pay may increase each year to take into account the effects of inflation.
International Students
The tuition fee for the year is £11500. The amount you will pay is fixed at this level for each year of your course.
Facilities
Library
Our Library is open 24 hours a day, seven days a week, every day of the year, providing you with access to specialist books and journals, learning spaces, computers, multimedia facilities and media equipment hire. Tens of thousands of our Library's digital resources, including ebooks, ejournals and databases, can be accessed online at a time and place to suit you.
The Rose Bowl
The Rose Bowl has impressive teaching spaces, auditoriums, conference facilities and an outstanding local reputation as a business hub. The Rose Bowl puts our students at the centre of a dynamic business community.
Social Spaces
Our social learning spaces typically include PCs, desk space and seating areas, enabling you to study and socialise in a relaxed atmosphere.
Last updated Jan 2020
About the School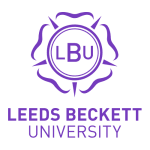 Studying at Leeds Beckett University you will be in the centre of an exhilarating community and be part of a social and economic environment that is shaping the city of Leeds for the future.
Studying at Leeds Beckett University you will be in the centre of an exhilarating community and be part of a social and economic environment that is shaping the city of Leeds for the future.
Read Less