Programme Description
Perform an advanced study of biblical texts from both the Old and New Testament, with an emphasis on current methodologies.
The programme attracts teachers and people involved in church ministry, as well as anyone with a particular interest in the textual study of biblical literature. It provides a valuable ongoing education for ministers.
CORE MODULES
Critical Aspects of Biblical Interpretation (Old Testament)
Critical Aspects of Biblical Interpretation (New Testament)
OPTIONAL MODULE GROUP ONE
Select between the two
Reading 1 Corinthians
A Critical Investigation of the Gospel of Mark
OPTIONAL MODULE GROUP TWO
Select between the three
The Bible in the life of the Church
Second Temple Judaism
Women in the Old Testament and Intertestamental Era
OPTIONAL LANGUAGE MODULE
Students may replace one optional module with a language module.
Biblical Hebrew
New Testament Greek
Entry
An honours degree (normally 2.1 or above) or equivalent in an appropriate subject
Interim awards
PGCert Biblical Studies
PGDip Biblical Studies
Course length
1 years full-time
2 years part-time
Last updated Jan 2018
About the School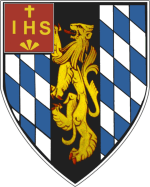 For over 400 years, Heythrop College has specialised in the study of Philosophy and Theology. Here, these subjects are not merely departments within a larger institution; the whole College is devoted
For over 400 years, Heythrop College has specialised in the study of Philosophy and Theology. Here, these subjects are not merely departments within a larger institution; the whole College is devoted
Read Less