Programme Description
Course details
If you want to pursue a design specialism within architecture, this post-professional, studio-based course will help you develop an expert approach to architectural thinking and design execution. It offers architectural design studies in relation to public space and the question of civic design.
You will explore international perspectives within design, and you will be encouraged to develop exciting design-led propositions that address themes such as the history of cities and city design, environmental sustainability, urban geography, philosophies of political space and the impact of current and future economies.
You will complete introductory and then advanced projects on your chosen theme, and you will have the opportunity to exhibit or publish your thesis work at the end of your course.
Course Benefits
The School of Art, Architecture & Design is well recognised. We have world-renowned practitioners and academics in sustainable urbanism who have won international design competitions and have worked with and for leading design firms, such as Bauman Lyons Architects and MacCreanor Lavington.
The facade design tutorial team have worked on innovative designs for firms such as Foster, Atelier One, HOK, Ian Simpson, and Zaha Hadid. The architectural interiors team consists of practitioners, academics and designers, who specialise in themes such as building reuse and museum and exhibition design. Many of the students undertake live projects or competitions.
You will have access to an excellent learning environment which includes multimedia studios equipped with flip-top drawing boards, parallel motion boards, and model-making facilities, a 24/7 library and specialist workshops.
Entry requirements
Applicants should either have at least a second class honours degree in the cognate subjects of Architecture, Landscape Architecture, Planning or Interior Design, at least a second class honours degree in a non-cognate subject supported by evidence of an aptitude for the subject applied for, or have equivalent experience or training, normally from within the work environment.
All suitable candidates who meet the entry requirements will be required to submit a portfolio of creative work to demonstrate creative ability and may be required to attend an interview. Your portfolio should include examples from your previous education, professional experience, or personal work. Candidates based overseas will be supported to undertake this electronically and/or by telephone.
All applications should be supported by a reference, either academic or professional.
All applicants should satisfy our University English language requirements.
English Language Requirement: IELTS 6.5 with no skills below 6.0, or an equivalent qualification. The University provides excellent support for any applicant who may be required to undertake additional English language courses.
MATURE APPLICANTS
Our University welcomes applications from mature applicants who demonstrate academic potential. We usually require some evidence of recent academic study, for example, completion of an access course, however recent relevant work experience may also be considered. Please note that for some of our professional courses all applicants will need to meet the specified entry criteria and in these cases work experience cannot be considered in lieu.
If you wish to apply through this route you should refer to our University Recognition of Prior Learning policy.
Please note that all applicants to our University are required to meet our standard English language requirement of GCSE grade C or equivalent, variations to this will be listed on the individual course entry requirements.
Job Prospects
This qualification will enable you to master specialist design skills beyond generic architectural training, giving you access to increased employment opportunities. Many of our graduates find rewarding work in private design consultancies, local government agencies or environmental organisations in the UK and overseas. Your course will also provide a solid foundation should you want to become an academic researcher in architecture, and you will also have the option to continue your studies and work towards a PhD.
Architect
Interior Designer
Urban Designer
Urban Planner
Careers Advice
Our dedicated Jobs and Careers team offers expert advice and a host of resources to help you choose and gain employment. Whether you're in your first or final year, you can speak to members of staff from our Careers Office who can offer you advice from writing a CV to searching for jobs.
Fees & funding
The tuition fee per year for local students is £5950. The amount you will pay may increase each year to take into account the effects of inflation.
The tuition fee per year for international students is £11500. The amount you will pay is fixed at this level for each year of your course.
Facilities
Broadcasting Place
A hub for creative minds and innovative thinkers, Broadcasting Place is home to our arts, design and architecture students.
Architecture and art studios
Our studios provide space for individual and group projects and facilities include parallel motion boards, flip-top drawing boards, and letterpress and printmaking workshops. Our 3D printer and laser cutters can also be used for model making, plastic forming, plasma cutting and 3D sculptures.
Design Studios
Our modern multi-media studios include a dedicated CAD suite and specialist software, such as REVIT, allowing students to develop skills in 3D design and building information modelling.
Library
Our Library is open 24 hours a day, seven days a week, every day of the year, providing you with access to specialist books and journals, learning spaces, computers, multimedia facilities and media equipment hire. Tens of thousands of our Library's digital resources, including ebooks, ejournals and databases, can be accessed online at a time and place to suit you.
Last updated Jan 2020
About the School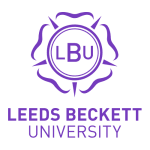 Studying at Leeds Beckett University you will be in the centre of an exhilarating community and be part of a social and economic environment that is shaping the city of Leeds for the future.
Studying at Leeds Beckett University you will be in the centre of an exhilarating community and be part of a social and economic environment that is shaping the city of Leeds for the future.
Read Less