MA (Hons) in International Business Management with Operations Management
Home ›
MA ›
MA (Hons) in International Business Management with Operations Management
Read more about this programme on the school's website
Programme Description
Overview
Our International Business Management with Operations degree is relevant and practical, developing employability and professional development skills throughout.
Our degrees reflect the current thinking and practices of successful leaders and organisations and will provide you with all you need to thrive in the positions, organisations and industries of the future.
We take an innovative approach to learning and teaching which puts cutting-edge business theory through a real-world filter. With regular industry speakers and case-study driven assignments, we bring teaching in business management to life.
Go Global with international study opportunities
Our International Business Management degree will help you stand out in increasingly globalised recruitment markets and gives you the option to stay in Edinburgh or travel, study and gain experience in different business environments, countries and cultures.
This is catered for by the university's Go Global project which allows you to study your International Business Management degree at any of our campuses in Dubai and Malaysia.
Course content
In Year 1 you will follow a common programme in the principles and practices of modern international business management. In Year 2 you will be introduced to functional areas of Business Management such as marketing, human resources, business law and operations management. Then in Years 3 and 4, you will complete a number of optional and specialist courses which introduce advanced learning across the key principals of Operations and Business Management from a global perspective.
Year 1
Semester 1
Management in a Global Context
Introductory Microeconomics
Introduction to Accounting
Elective
Semester 2
Enterprise and its Business Environment
Business Skills
Introductory Macroeconomics
Introduction to Finance
Year 2
Semester 1
Fundamentals of Marketing
Human Resource Management
Commercial Law
Intercultural Issues in Business Management
Semester 2
Operations Management
Management Theories in Practice
Managing the Service Experience
Option or elective
Optional courses available include Business Entities, Organisational Behaviour, Marketing Perspectives, Enterprise Concepts and Issues.
Year 3
Semester 1
Business Research Methods
Project Management
Option
Option or elective
Semester 2
Strategic Management
Business Analysis and Consulting
Logistics and Supply Chain Management
Option or elective
Optional courses are a choice from our Business Management portfolio, including Consumer Behaviour, Marketing Communications, Innovation Management and Business Venturing, Resourcing and Talent Management.
Elective courses are a free choice from the university's course portfolio.
Year 4
Semester 1
International Business
Managing Business Performance
Option
Dissertation 1
Semester 2
Global Trends and Ethics
Process Design and Improvement or Team Performance Dynamics
Option
Dissertation 2
Optional courses available include Contemporary workforce; Diversity Management; Leisure Marketing and Digital Marketing.
English language requirements
Where English was not the medium of instruction at secondary school, applicants must demonstrate English language proficiency equivalent to IELTS 6.0 Academic (with no element below 5.5).
Application deadline
Our Dubai Campus operates a rolling year-round admissions process: as soon as one intake has closed we begin accepting applications for the next one. It is also possible for you to defer your start date for up to a year.
Most students apply 6–10 months in advance of their chosen intake. We can accept applications up until 3 weeks before the start of each intake but you should note that a late application will almost certainly mean a delay in the provision of essential administrative services, such as your student matriculation card (without which you won't be able to access the library or online services).
Last updated Sep 2019
About the School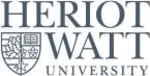 Pioneering British education in Dubai, with highly acclaimed degree programmes that meet the specific demands of local business and industry.
Pioneering British education in Dubai, with highly acclaimed degree programmes that meet the specific demands of local business and industry.
Read Less