Human Resource Management (MSc in Business Administration)
Home ›
MSc ›
Human Resource Management (MSc in Business Administration)
Programme Description
The program's focus is on the development and control of the human factor in a working context that is becoming increasingly diverse. These elements are reflected in the courses Careers & Organizations, Performance Management & Control and Diversity in Organizations.

If you take the Master's specialization in HRM, you will be awarded a degree in Business Administration with mentioning of your specialization in the diploma supplement. You will specialize in processes of personnel performance and human development. This will not only prepare you for a career in human resources, but also as a management trainee or business consultant with a special knowledge of these areas.The Master's specialization in Human Resource Management at VU University Amsterdam is structured around three key human resource processes and contemporary issues:
Employee commitment and development: the extent to which employees feel committed to their employer, their own performance and developing their own job-related knowledge and skills. This is discussed in the Careers & Organizations course.
Managing and controlling performance: the HRM-related models and tools used to measure and manage employee performance. This is the focus of the Performance Management & Control course.
Managing organizational diversity: a key issue for many employers and employees today. This is the focus of the Diversity in Organizations course.
Why VU University Amsterdam
Comparative HRM
At VU University Amsterdam, you will learn all about effective HRM by comparing and applying theories and practices at a micro level (individual behavior, such as employee motivation), meso level (organizational HRM practices, such as performance management) and macro level (contextual factors, such as national culture). This wide-ranging and multi-level approach is a cornerstone of this unique program.

Critical Developments
You will be encouraged to hone your critical and analytical skills by assessing current HRM theories and practices in light of their suitability over time and how they relate to various aspects of social, political and technological progress. You will look into whether traditional HRM theories are still relevant when applied to contemporary HRM issues, such as the aging workforce in Western countries or the shifting balance between work and family commitments.

Contemporary research
Not only will you learn to conduct your own research, but you will also utilize, apply, and reflect on contemporary research in the field of HRM, both fundamental and empirical.
Career prospects
As a graduate of the Master's specialization in Human Resource manager you will probably find a job as
a human resource manager
a consultant (possibly with a specialization in HRM-related issues)
a manager or management trainee.
Having successfully completed the Master's specialization in Human Resource Management, you will enter the job market as a graduate in Business Administration with a specialist knowledge of human resource performance and development.
Admission requirements and application
Applicants with at least a Bachelor's degree from another accredited university are admissible if they have a specialization in Business Administration, witnessed by a thorough knowledge of the standard literature described below (or its equivalent):
Organizational Behavior
Robbins, S. P., & Judge, T. A. (2007). Organizational Behavior. New Jersey: Pearson Education, Inc.
or
Fred Luthans (2007) Organizational Behavior (11th ed.). New York: McGraw-Hill
Human Resource Management
Noe et al. (2006) Human Resources Management. Gaining a Competitive Advantage. 5th edition. Boston: McGraw-Hill
Last updated Jan 2018
About the School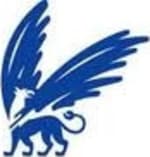 VU University Amsterdam is a state-funded university with about 25,000 students and 2,000 academic staff. With more than 50 Bachelor's degree programmes, one of which is taught in English, and almost ... Read More
VU University Amsterdam is a state-funded university with about 25,000 students and 2,000 academic staff. With more than 50 Bachelor's degree programmes, one of which is taught in English, and almost 100 Master's degree programmes, of which over 70 are taught in English, VU University Amsterdam offers a wide choice of study options. The programmes are of a high quality, the atmosphere is very conducive to study and the teaching staff are easily accessible. The VU provides an inspirational educational setting in which students from the Netherlands and abroad can develop their potential to the full. The Faculty of Economics and Business Administration seeks to combine quality education with excellent research. The Faculty is the largest faculty of VU University Amsterdam. FEWEB accommodates approximately 4000 students, 1450 postgraduate students and 460 employees. The scientific staff consists of professors, lecturers, researchers and PhD's, and is connected to the various departments. The supporting staff is accommodated at the Faculty Office. The Faculty Board leads the faculty. Reputation and ranking The Netherlands does not have a ranking system for universities, unlike many other countries. According to the Times Higher Education World University Rankings 2011-2012, the Netherlands is the third "knowledge country" in the world, with 4 and 12 Dutch universities in the top 100 and top 200 respectively. A range of studies has shown VU University Amsterdam to be one of the best universities in the country. At VU Amsterdam University, education and research are closely intertwined. High-quality teaching and cutting-edge research have given the university a great deal of recognition, enabling it to attract prominent lecturers from within the Netherlands and abroad. Researchers at VU University Amsterdam such as biopsychologist Dorret Boomsma, cancer expert Bob Pinedo and economist Peter Nijkamp have obtained prestigious prizes and subsidy incentives for their groundbreaking work. Amsterdam Amsterdam has the largest concentration of students and youth in the Netherlands. Studying or working at VU University Amsterdam offers the opportunity to explore the various cultural, sports and social activities of this city. The total number of inhabitants is about 750.000 and the city has a great deal to offer: a variety of residential areas, international schools, international social clubs, culture, (water)sports, golf courses and many other recreational facilities. Amsterdam is also one of Europe's leading financial centres, a city where almost everybody speaks English and the quality of life ranks among the best. It's no wonder more than 1,800 foreign companies have already chosen Amsterdam as their European base. The south part of Amsterdam, nearby the motorway A10 where VU University Amsterdam is located, called the 'Zuidas', will be the main business centre of Amsterdam in the nearby future. The headquarters of important Dutch companies like ABN AMRO, ING and the World Trade Centre is already situated there. For visitors, students and expatriates alike, it is easy to feel at home in a city with these proportions and so well geared to meeting the needs of its many foreign residents. 'Amsterdammers' are friendly, tolerant and at ease with other cultures and languages. As you will understand, this environment is a perfect base for an international Economic and Business Administration Faculty.
Read Less