Expertise in manufacturing systems
Home ›
Master ›
Expertise in manufacturing systems
Programme Description
Study Master of Manufacturing Systems in UAG
Programme Objective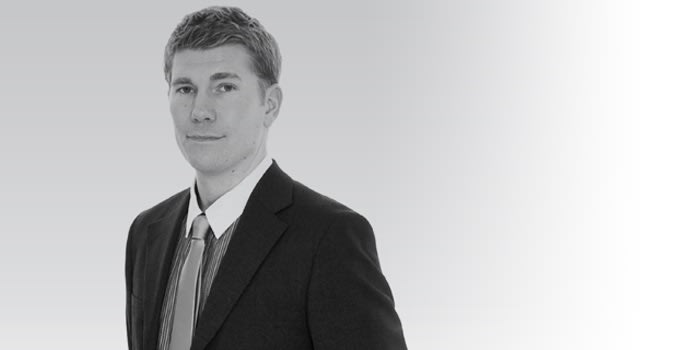 Strengthen the area of ​​Manufacturing processing companies through the optimization of production systems, considering for it each of the elements that are part of the production chain.
Apply techniques and tools of quality and productivity that lead to the pursuit of excellence.
Promote the development of research in areas such as design and process optimization, design and development of new products and integration of production systems.
Competitive advantages
Having a managerial approach in the design, development and implementation of manufacturing systems. Having a faculty featured in your area, with high academic vocation and international recognition.
Having updated simulation systems processes.
Having an education system with a focus on practical application, based on multidisciplinary groups formed by students from different companies, profession and work areas.
Carrying a curriculum and schedule according to the needs of the work environment and productive sector. Promote research to develop new products and processes through the implementation of projects of qualification after the program ended.
Having efficient communication channels in academic continuity Bachelor-Specialty-Master.
Applicant Profile
Professionals involved and / or interested in the processes involved directly or indirectly in the production system of the company.
It is required and take responsibility for availability and taste:
Daily reading.
Making teamwork.
Conducting research and application.
Making constant improvements in their working environment.
Programme Description
For the degree required:
Collect the appropriations indicated in the curriculum.
Develop application project and / or research.
A defence of your application project and / or research.
Graduate Profile
It will be able to design, manage and optimize manufacturing systems in companies producing goods and to make decisions based on technical and related areas that directly or indirectly related to the production company methodologies.
It will develop skills in leadership, planning, innovation and effectiveness in decision-making.
It will be aware of the importance of efficiency, productivity and quality in manufacturing systems that must be competitive organizations at national and international level.
It will develop research in the area of ​​Manufacturing and industrial sector to support the growth of their country.
Entry requirements
He is having completed his undergraduate studies.
Interview with the Programme Coordinator.
Deliver admission application and documentation indicated there.
Present and accredit exam.
Have knowledge of reading and writing English.
Curriculum
MSc in Manufacturing Systems UAG
Students must take 11 compulsory subjects completing 86 credits, plus 2 optional obtaining 16 credits, for a total of 102 credits.
basic subjects
Quality and Productivity Business (8)
Statistics for Decision Making (6)
Strategic Planning (6)
Production Management (8)
Design and Development of New Products (8)
Materials Science (8)
Manufacturing Processes (8)
Optimizing the Supply Chain (8)
Transformation Systems Design (8)
Monitoring and Industrial Technological Innovation (9)
Development Research Project (9)
Optative subjects
Leadership (8)
Organizational Culture (8)
Manufactrua Lean (8)
Design of Experiments (8)
Quality costs (8)
Simulation and optimization of processes (8)
Financial Evaluation of Projects (8)
Statistical Process Control (8)
Service Engineering (8)
Quality Certification (8)
Engineering and Computer Integrated Manufacturing (8)
Environmental Engineering (8)
Maintenance Management (8)
Computer-aided design CAD-CAM (8)
Techniques and Tools for Continuous Improvement (8)
Engineering analysis (8)
Job opportunity
Is an independent, enterprising and flexible professional.
The graduate program may work in manufacturing companies, directly or indirectly related to the design areas, optimization of manufacturing processes and / or administration, or in areas of research and development of new products.
Companies in the industry in metal-mechanical, textile, food, jewelry, electronics, chemicals, plastics, furniture and shoes, among others, performing functions such as:
Design and management of resources considering a production process, and operational logistics capacity in manufacturing.
Optimization of existing processes using cutting edge methodologies and techniques, to always seek productivity and flexibility, faster times, affordable costs and product quality.
Process improvement for profitability.
Managerial and administrative management in terms of physical and human resources involved in the manufacturing system aspects.
Applying techniques to achieve successful product design through the various factors that must be considered in this process.
Specialized management for process optimization and product design and research and development in areas of process design and new software products.
Last updated Mar 2020
About the School
The University is proud to be thoroughly Mexican and, at the same time, to emphasize its orientation to international education. The UAG has some of the best educational facilities in the country, cov ... Read More
The University is proud to be thoroughly Mexican and, at the same time, to emphasize its orientation to international education. The UAG has some of the best educational facilities in the country, covering an area of more than 10 million square feet, distributed in 5 campuses in the area of Guadalajara city: Main Campus (C.U.), the Institute of Biological Sciences, the Health Sciences Campus, and the University in the Community (UNICO). The UAG also owns other campuses in the states of Colima, Nayarit and Tabasco. In addition, the UAG has two hospitals, one Experimental Agricultural Center and three university hotels and convention centers.
Read Less