Business management (ma) - part-time
Home ›
MA ›
Business management (ma) - part-time
Programme Description

This program is offered at NBS in two time models, full-time during the day and on Friday evenings and Saturdays for professionals.
The special advantage: You can change the time model during your studies, for example, if you already start your career while studying through a traineeship.
The vocational options
Graduates of the study program Business Management (MA) take over team and project management as well as control tasks. On a scientific basis, they are able to address problems effectively and in a timely manner, and to meet the goals and needs of companies and customers as well as the legal requirements. The assumption of management-related tasks requires not only specialist knowledge but also action security and decision-making. Therefore, the degree program is additionally geared towards the placement of key qualifications.
The Business Management degree program enables students to become advisory, conceptual and strategic. The fields of activity of business managers include corporate management positions in management as well as project management positions and market-oriented management of individual corporate divisions, such as human resources, marketing or controlling. They benefit from good job prospects in business areas such as marketing, sales, IT and the financial sector, where qualified applicants are in demand at the executive level. In addition, the students practice by completing several English-language modules in the most relevant international business language.
The employability of graduates is at the NBS always in focus. This is supported for example by the integrated free seminar program. Do you think of an academic career after? Take advantage of our scientific publication series for their first release!
Course contents
The master's program Business Management (MA) provides in-depth business management knowledge, comprehensive methodological and strategic skills and management skills through research-based and scientifically-based teaching. You will be qualified to develop responsible tasks in the field of project and corporate management, to work out problem solutions and to put them into practice successfully. At the same time, you acquire the necessary social and intercultural skills - not least due to the fact that several modules are held in English.
Against the background of the transformation of entrepreneurial activities, executives must increasingly take on strategic and business management functions. The course Business Management is curricular and methodical in order to enable the graduates to master these challenges in practice. This requires a comprehensive further business management competence, consisting of specialist, methodical, social and personnel management skills. In addition, intercultural competencies, corporate security and internationalization in marketing are integral parts of the degree program.
The content of the program is divided into four module groups:
Management and law
Controlling and marketing
Corporate security and digitalization
Master project and master thesis
baseline
Graduation
Master of Arts (MA)
Admission Requirements
Admission requirement is a successful degree in an undergraduate degree program (Bachelor, Diploma), or another undergraduate degree program in which at least a multi-semester foundation of business qualifications has been acquired.
Students with less than 210 ECTS credits from a bachelor's degree program and WITHOUT proven, relevant professional activity must complete a one-semester propaedeutic, which may be associated with additional costs.
Students with less than 210 ECTS points from a Bachelor's degree program and MIT with a proven, relevant professional activity of at least one year can apply for up to 30 ECTS credits upon application.
If you have questions, feel free to contact us!
Required language skills: English at level B2
Normal period
4 semesters (24 months)
Lecture times and places
The courses are held on Fridays 18:00 to 21:15 and Saturday 8:30 to 5:00 p.m. in our study centers and Quarree Holstenhofweg and on the premises of Helmut Schmidt University Hamburg.
vacation
Break are in February and in August. From Christmas Eve until New Year neither lectures nor checks.
Tuition and Fees
The tuition fees amount to 24 installments of 505 Euro per month. In addition, a one-time examination fee of 500 euros will be charged for the final examination (total price: 12,620 euros).
The NBS follows a transparent fair price policy. Therefore, we do not charge any further fees during the course of our studies during the normal period of study (for example for enrollment or the repetition of module examinations).
funding opportunities
For funding opportunities, please refer to the navigation on the right under "Scholarships and Student Finance".
Last updated Mar 2020
About the School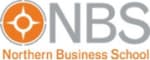 Die NBS Northern Business School Hochschule für Management und Sicherheit ist eine staatlich anerkannte Hochschule in privater Trägerschaft mit Sitz in Hamburg.
Die NBS Northern Business School Hochschule für Management und Sicherheit ist eine staatlich anerkannte Hochschule in privater Trägerschaft mit Sitz in Hamburg.
Read Less