Bac + 5 in geo-economics and strategic intelligence
Programme Description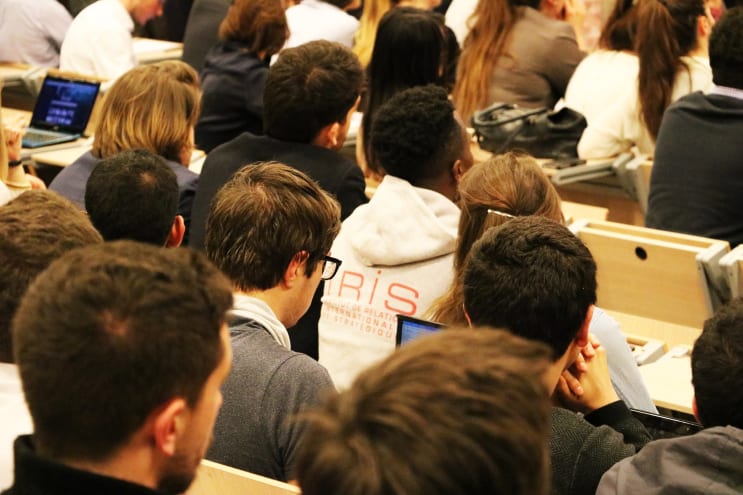 The title "International Strategy Analyst" aims to develop analytical, action and decision support in international environments.
To validate this title 3 courses are possible, corresponding to specialties and different worlds: - Defence, Security and Crisis Management - Géoconomie and strategic intelligence - Geopolitics and prospective
The course "Geo-economics and strategic intelligence" is delivered in partnership with Grenoble Ecole de Management and ADIT, European strategic intelligence leader. also sanctioned by a training certificate in Géoéconomie and common strategic intelligence IRIS / ESC Grenoble.
OBJECTIVES
This diploma, accessible with a tray 4, meets a double objective:
To train professionals capable of understanding the international business environment, assess risks, to anticipate difficulties in order to support the company and its employees in their international activities;
Enable the acquisition of essential tools and instruments (sleep, intelligence, security) to decision making in a changing and complex international context.
Presentation of lessons
Information is only useful if it is understood and exploited wisely. For this, we must master the tools of business intelligence but also have a solid knowledge of geo-economics and understand the operation and the challenges that companies face abroad.
To meet market needs, the program was developed in collaboration with ADIT, European leader in strategic intelligence.
Contemporary geo-economics. A module on the international business environment, economies and regional markets.
Information management and analysis tools. A practical module which raises the economic intelligence and security concepts before studying integration in organizations and then to actually practice the use of professional tools.
Management of the company internationally. Courses to learn the strategic management techniques (specialty ESC Grenoble) and acquire the tools and understanding of issues of a project.
Opportunities
At the end of this course, students have acquired knowledge and original skills that allow them to join teams on international projects (consulting and business intelligence in the context of trade negotiations, support teams, assessment risks ...).
ADMISSION
Admission by application and interview.
Profile of enrolled students: master 1 or 2 (or equivalent) in law, international relations, political science, economics and management, management, languages, etc. ; graduates ESC, IEP, IAE.
Good English, a second language is a plus.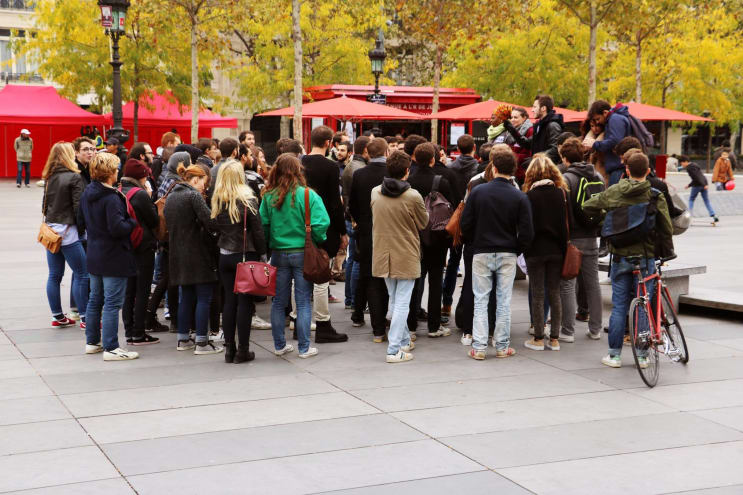 Programme:
Geoeconomics CONTEMPORARY - 148 H
Acquire knowledge, analytical techniques to better understand the international business environment.
International environment of the company
Analysis of international strategic and economic news
legal enterprise to the international environment
Financial markets
Crime and Money Laundering
The dollar, the euro and the adjustment policies of international currencies
raw materials and oil
Foreign direct investment
Regional Economies and markets
global economic governance
United States ; Africa; financial issues of the Arab countries;
European Union ; Asia and NPI; Russia-CIS; Latin America.
Conferences (experts and senior business executives)
MANAGEMENT INFORMATION AND ANALYSIS TOOLS - 92 H
Gain mastery of tools and monitoring techniques and business intelligence.
IE concepts and integration in organizations
Emergence of EI
The risk in economy
Establishment of a standby cell
Investigative and surveillance techniques
strategic management of information service territories
Risk management tools and management of the crisis
Supporting business risk internationally
country risk; international Finance
Compliance, Due Diligence
Anticipation to business in crisis management
Protection of strategic information
MANAGEMENT COMPANY INTERNATIONAL - 56 M
Understand how business issues and information in their management and their strategies internationally. An international business development game is also conducted throughout the year.
Management techniques
Strategic Management (ESC Grenoble); Innovation management; Cultural Management.
Development of the company internationally
If the international development practice group over 8 months
English daily with Gymglish
PROFESSIONAL PROJECT - 19pm
Discover the functions in business and work its application tools.
Presentation of businesses and functions security & business intelligence in business
Economic intelligence and human networks
Workshops Professional project
Internship (3 months minimum) & Internship Report
Memory & Defense
Study trip to Brussels (2 days)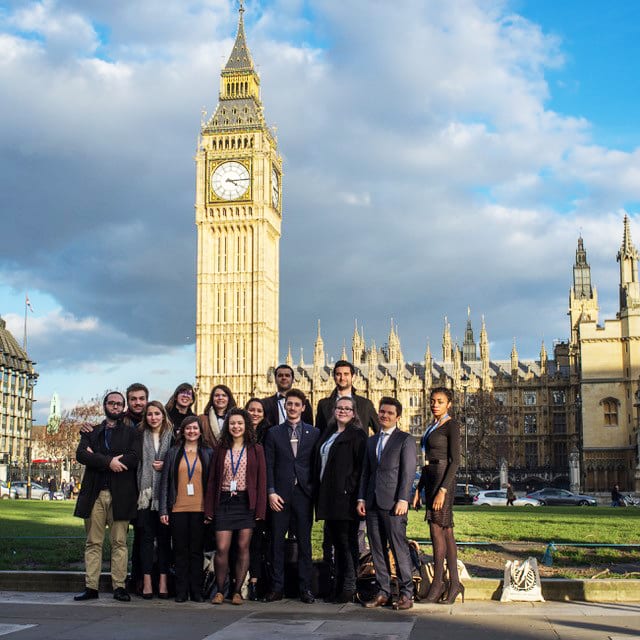 Last updated Mar 2020
About the School
Créé par l'IRIS en 2002, IRIS Sup' est un établissement privé d'enseignement supérieur technique enregistré au Rectorat de Paris qui a pour vocation de former des étudiants et des professionnels à dif ... Read More
Créé par l'IRIS en 2002, IRIS Sup' est un établissement privé d'enseignement supérieur technique enregistré au Rectorat de Paris qui a pour vocation de former des étudiants et des professionnels à différents métiers dans un contexte international. Il délivre des titres reconnus par l'État, de niveau 7 enregistrés au Répertoire national des certifications professionnelles (RNCP).
Read Less