Bac + 5 in defence, security and crisis management
Home ›
Master ›
Bac + 5 in defence, security and crisis management
Programme Description
The title "International Strategy Analyst" aims to develop analytical, action and decision support in international environments.
To validate this title 3 courses are possible, corresponding to specialties and different worlds: - Defence, Security and Crisis Management - Géoconomie and strategic intelligence - Geopolitics and prospective
The course "Defence, Security and Crisis Management" is delivered in partnership with Grenoble Ecole de Management. Training also evidenced by a Certificate in Defence, Security and joint crisis management IRIS / ESC Grenoble.
OBJECTIVES
This training, accessible with a degree of BA + 4, aims to:
To provide students with knowledge and understanding of key on the strategic environment, defence issues and new security issues;
To provide working methods and tools for decision making in crisis management.
Presentation of lessons
The training is based on three complementary lines:
basic knowledge. The international environment and the great powers of defence policies, regional crises and conflicts, and new global threats are presented in their political, geopolitical, economic and legal.
Put into practice. Students deepen the modes of action and the means of national defence policy, to become familiar, with case studies, key tools and instruments to anticipate, manage a crisis and to participate in decision making strategic in public agencies and large strategic sector. Throughout the year, they work on a script that allows them to mobilize knowledge.
Methods and professional tools. A module to acquire professional tools, better understand the operation of businesses; conferences to discover functions in the public and private sectors; workshops "Professional Project" to refine its project work and its application tools.
Opportunities
The skills acquired provide access to positions in French public bodies in charge of defence and security (ministries of defence, foreign affairs, interior, SGDSN, embassies, etc.) in organizations international addressing security in all its military and non-military aspects (NATO, EU, OSCE, World Bank, UN, OECD), in strategic defence industries and industries often present export (energy, transport, major infrastructures) in NGOs, or for security analyst positions or business consultant or consulting firm.
ADMISSION
Admission by application and interview.
Profile of enrolled students: master 1 or 2 (or equivalent) in international relations, law, economics and management, IEP, communication, history, schools (business, engineering). Fluency in English required.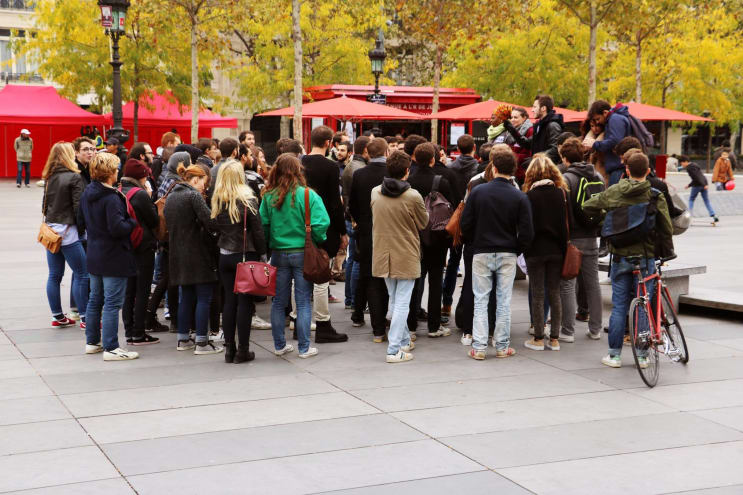 Programme:
INTERNATIONAL ENVIRONMENTAL POLICY - 105 H
Discover and understand the framework within which interact international actors, state and non-state. What threats? Which state actors? What national and international visions?
Strategic analysis of news
Introduction to military strategies
Manual military tool
Nuclear deterrence
Interests, EU targets, the US, China
US defence policy, Chinese and Russian
European defence
Introduction to Political and French defence of culture
NATO
New Tools of Foreign and Defense Policy
State defence tools: constitutions, assignment and constraints
Anticipate: the role of intelligence
Arms industry
Introduction to International Humanitarian Law
Intervene: OPEX
METHODOLOGY AND PROFESSIONALISATION - 28 M
Gain knowledge and tools to refine its project to promote his employability.
Defense and security, two inseparable frames
Understand the company's challenges
methodological tool: note of decision support
Workshops Professional project
Daily English with GymGlish
Internship (3 months minimum) & Internship Report
Memory & Defense
study trip to Brussels (2 days)
THREATS AND RESPONSES TO CRISES - 172 H
Better understand the crises and conflicts in the world, addressing the risks that companies face, become familiar with the main tools and instruments to anticipate, prevent and manage crises.
The crises in the world
Crises and conflicts:> Africa> South-East Asia> in countries of the former USSR> North Africa> Middle East> in the Balkans> From the Afghan Taliban government in Daech
Energy security
strategic dimensions of cyberspace
Risk management and crisis management
Practical Approach prospective
strategic and technical intelligence Eve
Risk management
The crisis management strategy
Crisis communication
The security sector reform (SSR)
NGOs: Role and operational strategies in crisis management
Protecting businesses against malicious
Support for strategic decision for the use of public and private decision (group work over the year).
Thematic conferences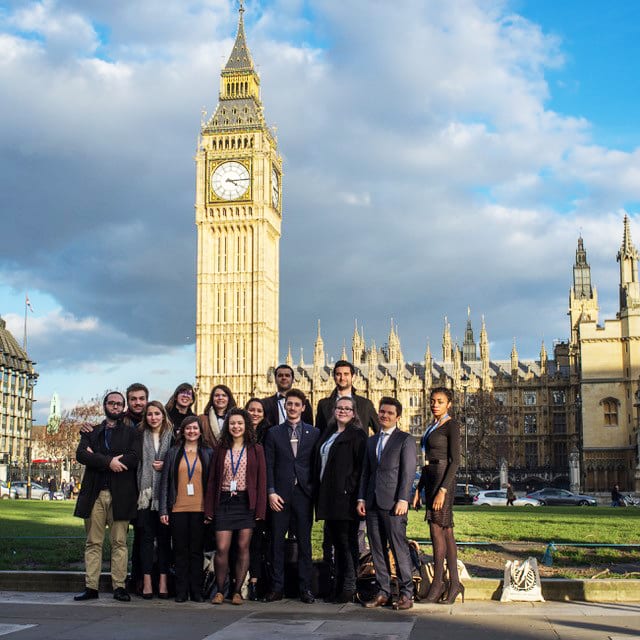 Last updated Mar 2020
About the School
Créé par l'IRIS en 2002, IRIS Sup' est un établissement privé d'enseignement supérieur technique enregistré au Rectorat de Paris qui a pour vocation de former des étudiants et des professionnels à dif ... Read More
Créé par l'IRIS en 2002, IRIS Sup' est un établissement privé d'enseignement supérieur technique enregistré au Rectorat de Paris qui a pour vocation de former des étudiants et des professionnels à différents métiers dans un contexte international. Il délivre des titres reconnus par l'État, de niveau 7 enregistrés au Répertoire national des certifications professionnelles (RNCP).
Read Less