Academic Master in The Art and Craft of the Costume Designer
Home ›
Master ›
Academic Master in The Art and Craft of the Costume Designer
Programme Description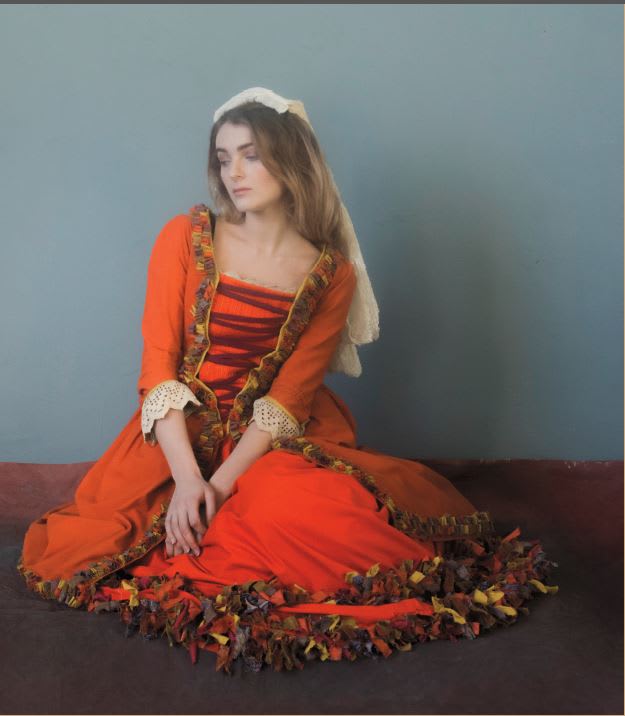 Outline
The role of the costume designer is fundamental in the opera house and in cinema: an artist who knows costume history and tradition, its roots, anthropological and psychological interpretations, emotional suggestions, that through his creations dictates the measure of time in which the story takes place, the psychology of the characters, faithfully reflecting what is expressed in music.
This Master Course trains professionals as assistant costume designers, consultant costume designers, professional costumiers able to work at both national and international levels since graduates are able to analyse and creatively interpret the theme, perform in-depth historical research; realize the sketches of costumes, sample fabrics, follow the manufacturing, design accessories, makeup and wigs needed for production.
The Master's objective is to provide complete cultural and professional training, in the field of costume, research, and design, through the realization of a final project.
Accreditation
The course is accredited by the Italian Ministry Of Education, University and Research.
At the end of the course, students who meet the Entry Requirments will receive an Academic Master Diploma (60 ECTS).
Structure
The course is theoretical-practical and offers important tools for designing, modelling, machining, experimenting and applying sartorial techniques to the realization of costumes, wigs, makeup and masks, hats and accessories. The "educational experience", moreover, is characterized by a transfer of sociological knowledge (character characterization), economic-management (budget), organizational (relationships) and operational (bargaining and needs management/department).
There are also seminars with field experts, set designers, dancers, actors, directors, laboratory workshops and exercises, individual guided studies, visits to theatres, costume shops, museums, art collections, and galleries.
Duration
The course duration is one academic year and attendance is mandatory however to be accepted at the final assessments students must have at least 80% proven attendance.
Admission
In order to guarantee the quality of the course, admission is limited to a fixed number of students every year.
For this reason, we suggest interested students send their application within June. In case of delayed applications, we invite applicants to contact the Counseling Office of Accademia Costume e Moda.
To apply for the course, it is necessary to send curriculum, motivational letter, and portfolio which will be evaluated by our Director of Education and pass the admission interview.
Entry Requirements
After having completed the information request on our website, the candidates will be contacted by the Information, Marketing and Orientation Office that will invite them for an interview. The interview can be taken on campus or via video conference and will be with the Coordinator of the Master.
Course participants must be in possession of a relevant degree in Fashion Design from either an Italian institution (a 3-year degree minimum requirement) or an international University or College (Bachelor's Degree). We also welcome applications from candidates who have relevant work experience in the Design and Creative Department of a Fashion House, or similar background, and those who are experienced in collection designing. Such candidates will not be awarded an Academic Master (60 ECTS) but will receive a certificate of participation in the Master's course.
Students must also have a B1 level of Italian or 5.0 IELTS of English certification.
Last updated Jan 2020
About the School
Accademia Costume & Moda offers courses legally recognised by the Italian Ministry of Education, Universities and Research under the body that rules Artistic Higher Education. Culture, Design and ... Read More
Accademia Costume & Moda offers courses legally recognised by the Italian Ministry of Education, Universities and Research under the body that rules Artistic Higher Education. Culture, Design and Craftmanship linked to a laboratorial approach are the key points of the School's educational mission. The objective is to help the students start their careers, supporting them in the process of recognising and consolidating their creative identity.
Read Less